Sail Cloth Marquees
Our Sail Cloth Marquees offer a 360° view of your wedding venue. There are two options with this Marquee. One; you can have the traditional sides rolled up to let air flow through. Two; you can have transparent sides to protect you and your guests from the elements whilst still enjoying the view.
Sail Cloth Marquees must be set up on grassy areas due to their wooden guide poles & ropes. The difference between this and a Traditional Marquee are the rounded ends and slightly more modern feel!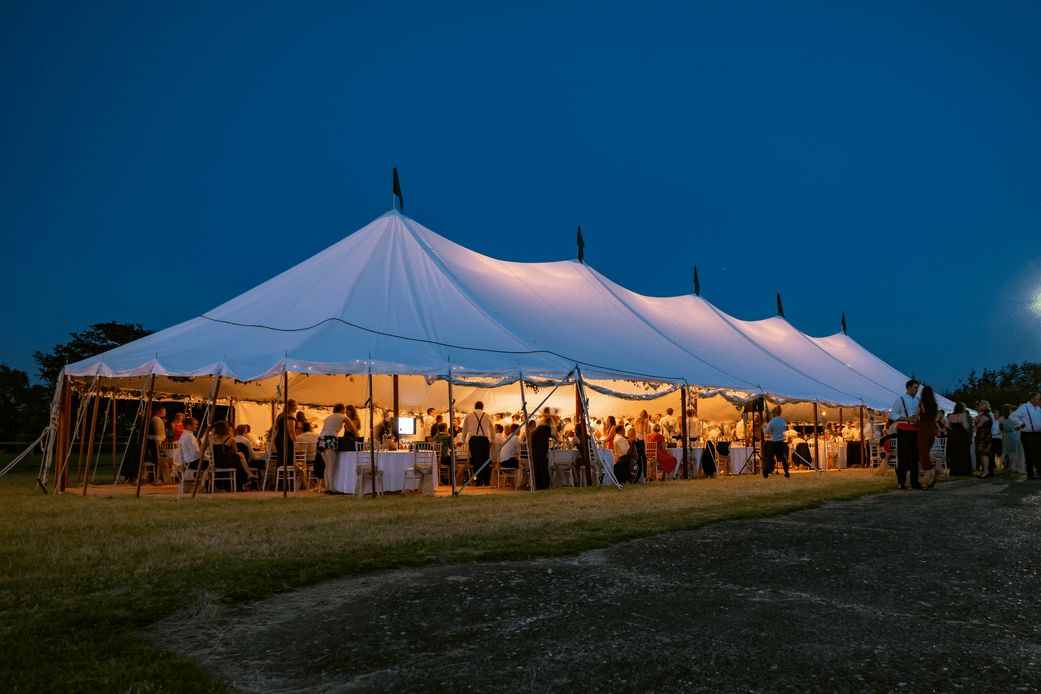 Traditional Marquees
Traditional marquees are exactly that, traditional. They look beautiful with a country house backdrop or set in serene gardens. Like the Sail Cloth Marquee, the Traditional must be set up on grassy areas.
Traditional Marquees are a top choice for many of our customers. The benefit of having a traditional marquee is that it's a welcome escape from the sun. The fabric used means that the marquee is breathable. It's also a perfect 'blank canvas' ready and waiting for you to add your stamp.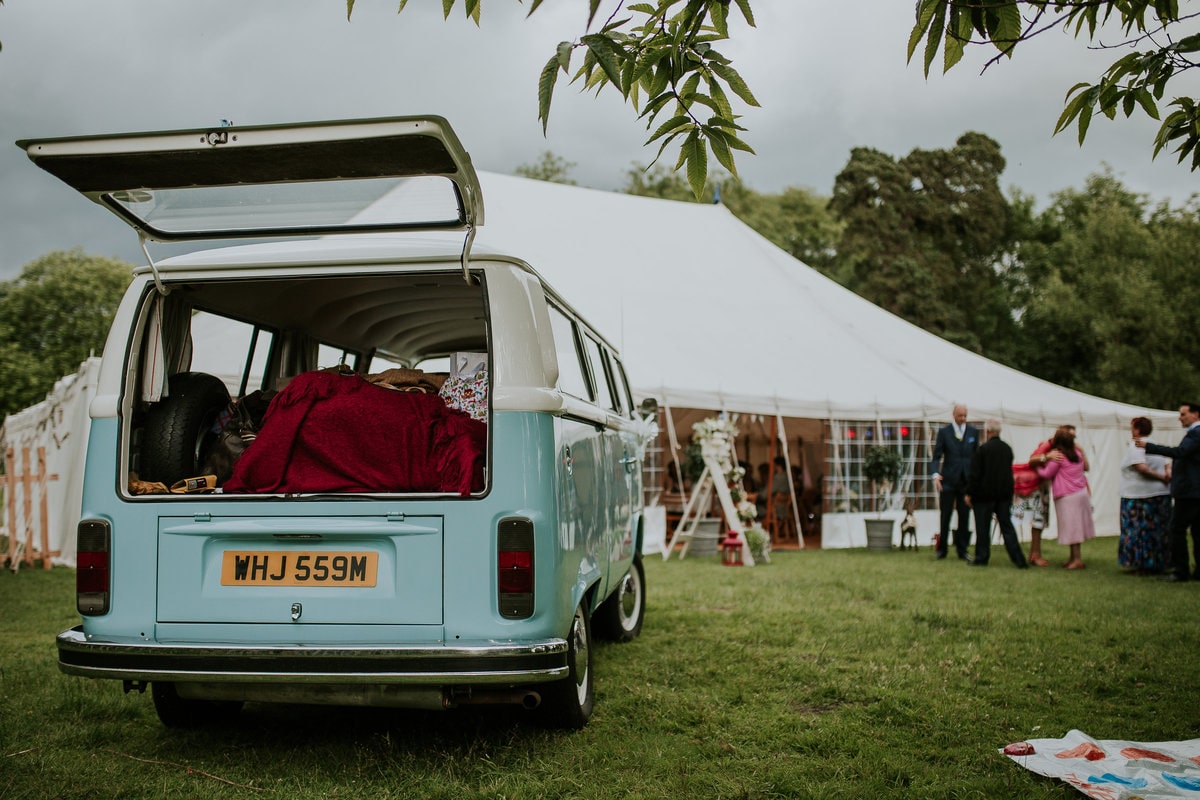 Clear Span Marquees 
The beauty of a Clear Span Marquee is that it can be assembled anywhere. Limited space? No problem. High winds? No problem. The ease of installation for this marquee means that you can reduce any potential disasters occurring on your big day.
Clear Span Marquees have no internal poles. This means that you have lots of internal space to play with when decorating. You could even go as far as having some cherry blossom trees or even a fountain!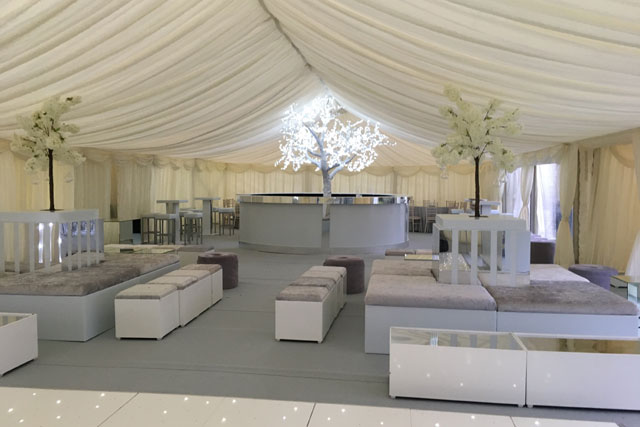 Transparent Marquees
Our Transparent Traditional Marquee really is something special. We're a family run company and have been in business since the early 90s. Although we love our own traditions, we like to bring something new to the table that can provide our clients and their guests with that wow factor.
It's not advised to have this marquee as your main entertaining area in the height of summer. It can get a bit hot and sweaty. In summer, this Marquee can be added to a Traditional or Sail Cloth Marquee as an evening entertainment section. Get your guests dancing under the stars!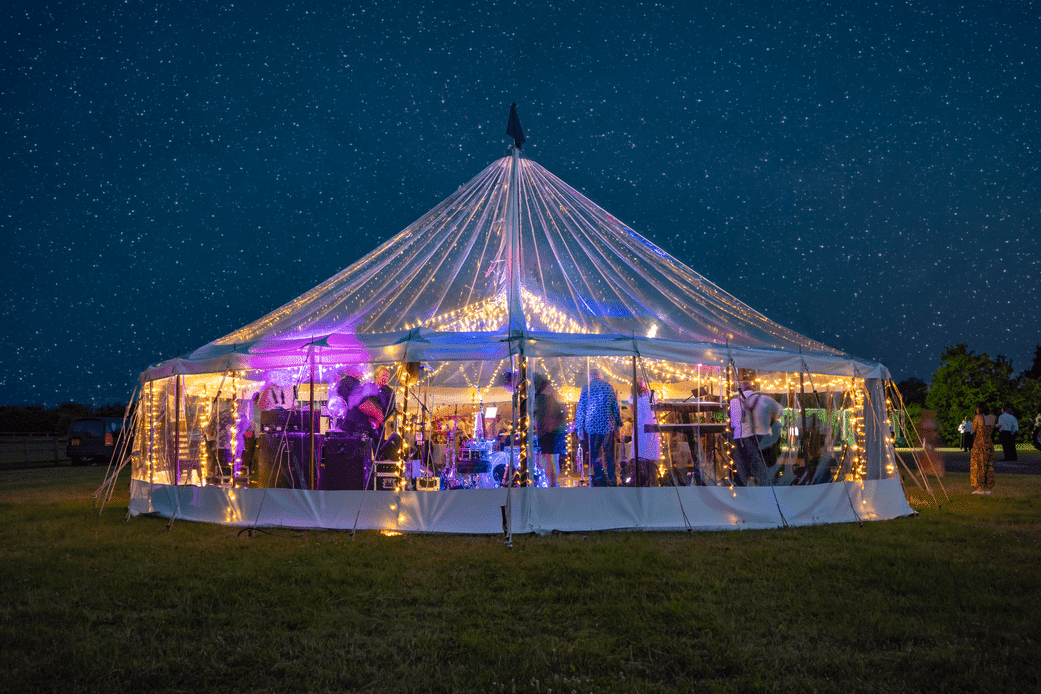 Tipi Hire
Tipi weddings are completely magical. Whether you want to have your tipi assembled in a woodland area or wildflower meadow, Tipis are extremely versatile. You can link any number of Tipis together and even raise the sides. Perfect for wedding parties large or small.
A Tipi is a very popular marquee alternative.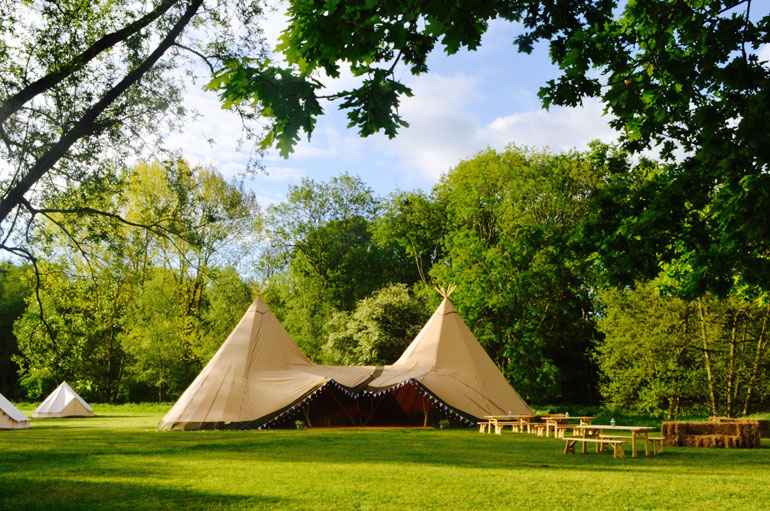 Canopies & Chinese Hat Marquees
A Chinese Hat Marquee is the perfect way to add extra space to your main marquee. You could optionally house your caterers or bar here to allow more space for your guests.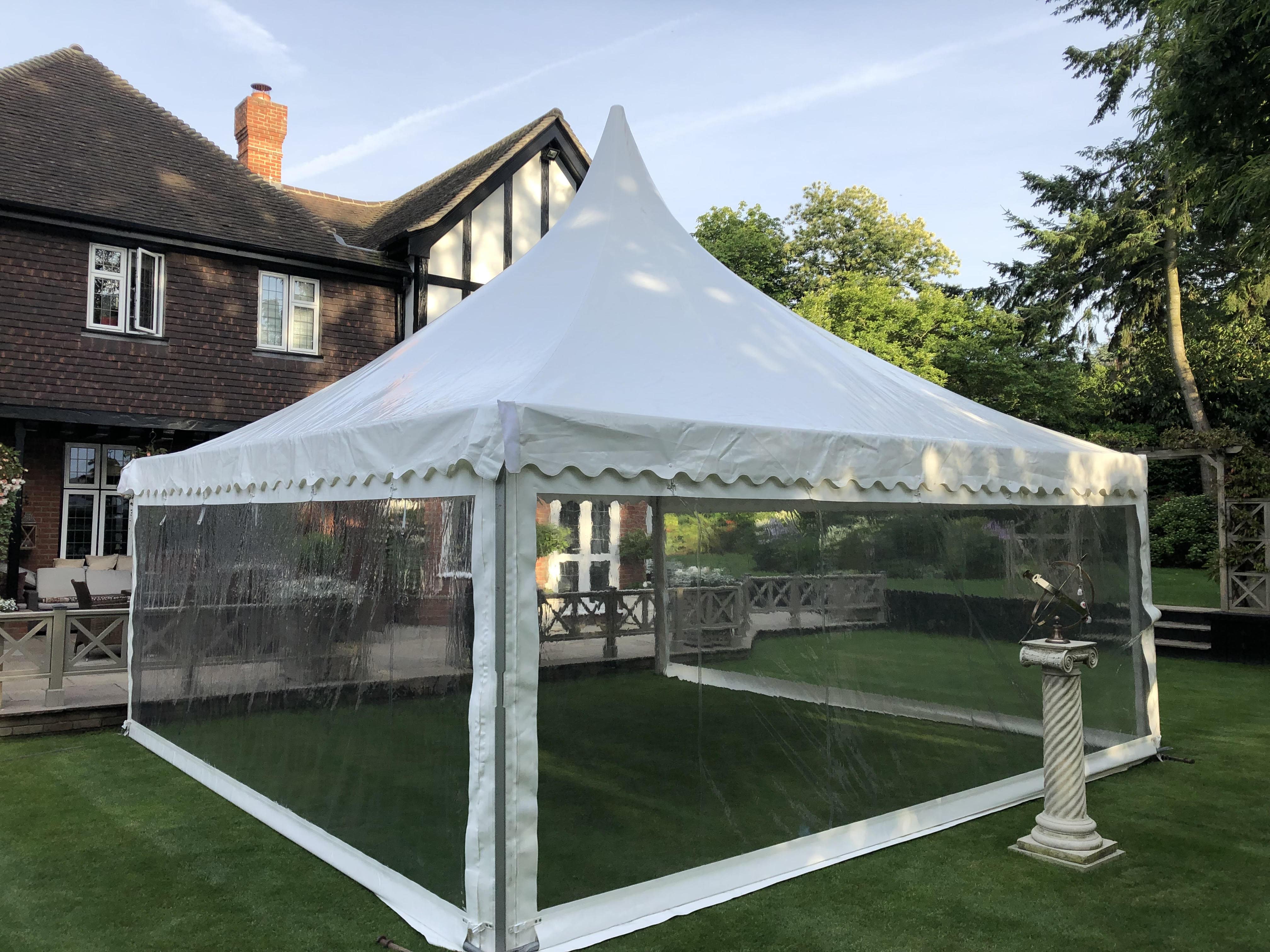 Canopies are perfect for providing shelter for a Garden Wedding! Now that we've taken a look at the different types of Wedding Marquees that are available for hire, let's take a look at how you can decorate them!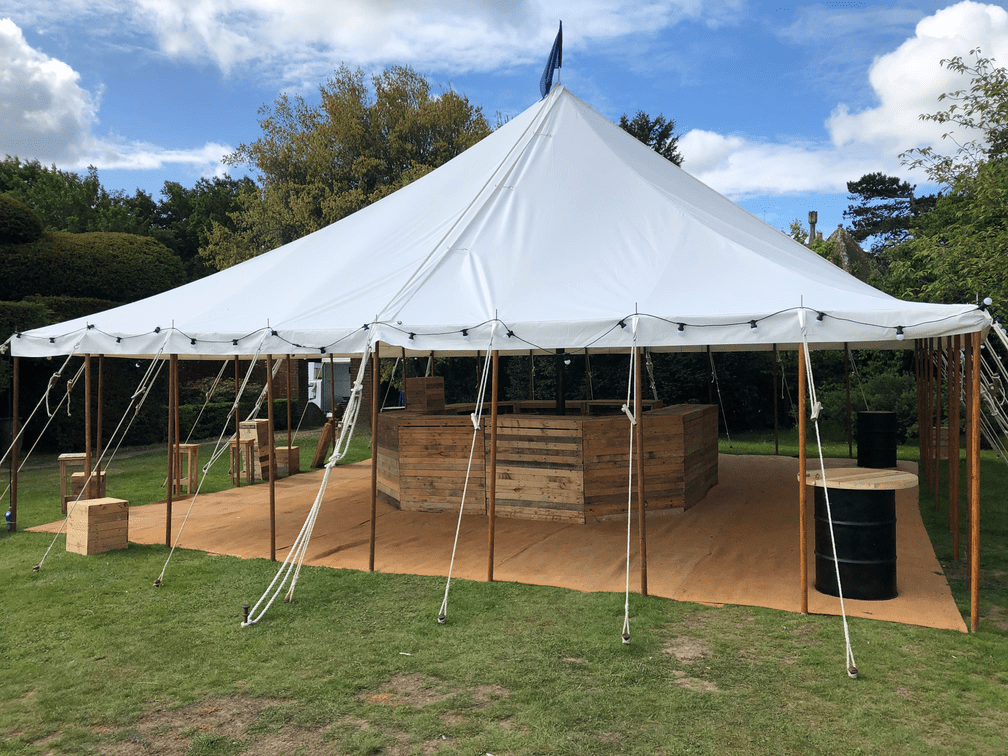 Wedding Marquee Hire, Decor Inspiration
The beauty of Wedding Marquee Hire is that you can decorate a marquee however you like. There are so many options available. If you're here looking for something specific simply follow the links below to take you right where you need to go!
Lighting
Drapes
Flowers
Seating / Tables
Chair Covers & Tablecloths
Dance Floors
Lighting
There are lots of different lighting options available for marquees. You need to choose the one that you think will set the mood for your big day. We have lighting options for inside and out.
Festoon Lighting is a great way to light up the entrance to your Wedding Marquee. Paired with fairy lights, you can create a special warm welcome for your guests. 
Festoon Lighting is a great way to light up the entrance to your Wedding Marquee.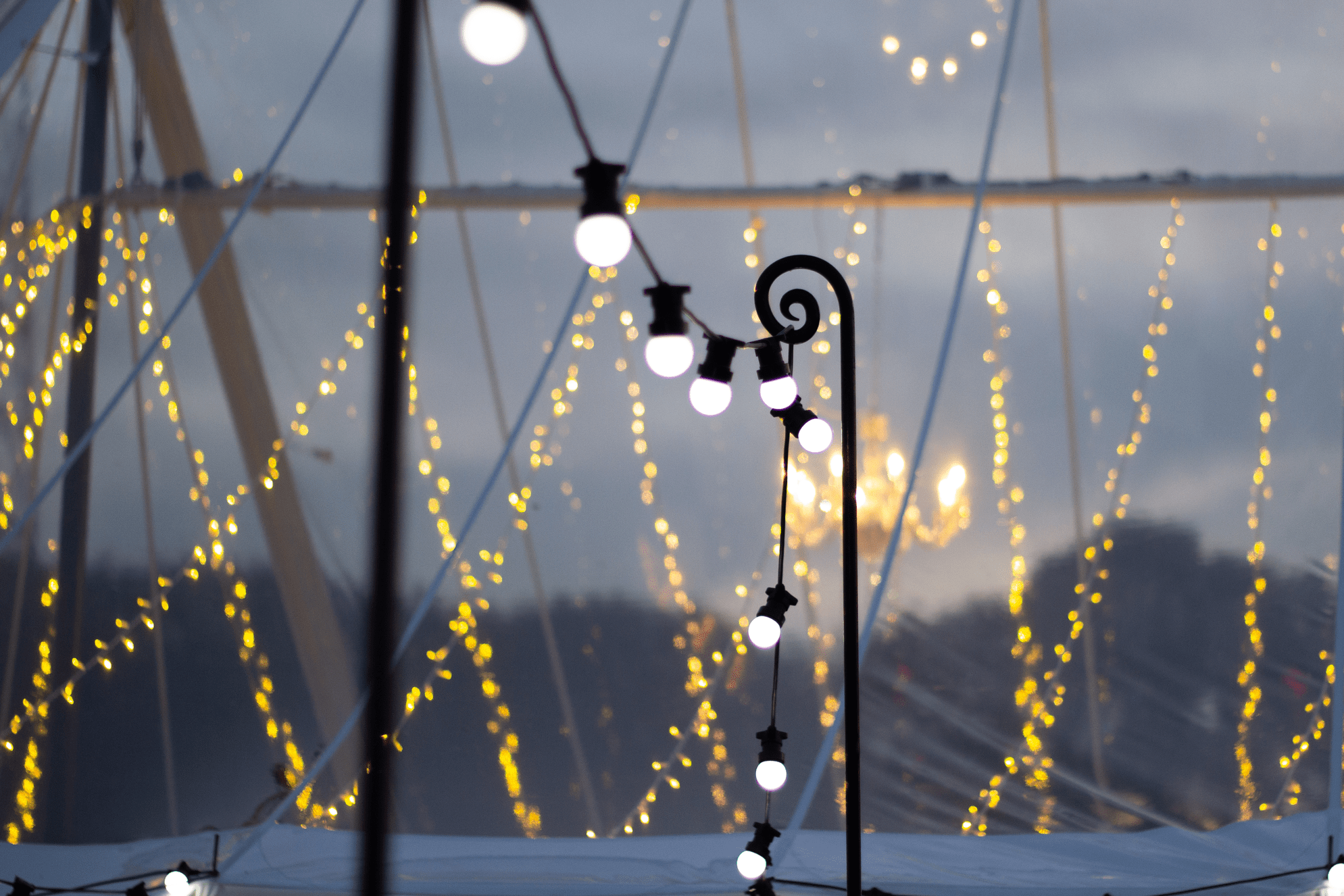 If you're looking to add a bit of flair to your wedding day, you could look at adding a chandelier.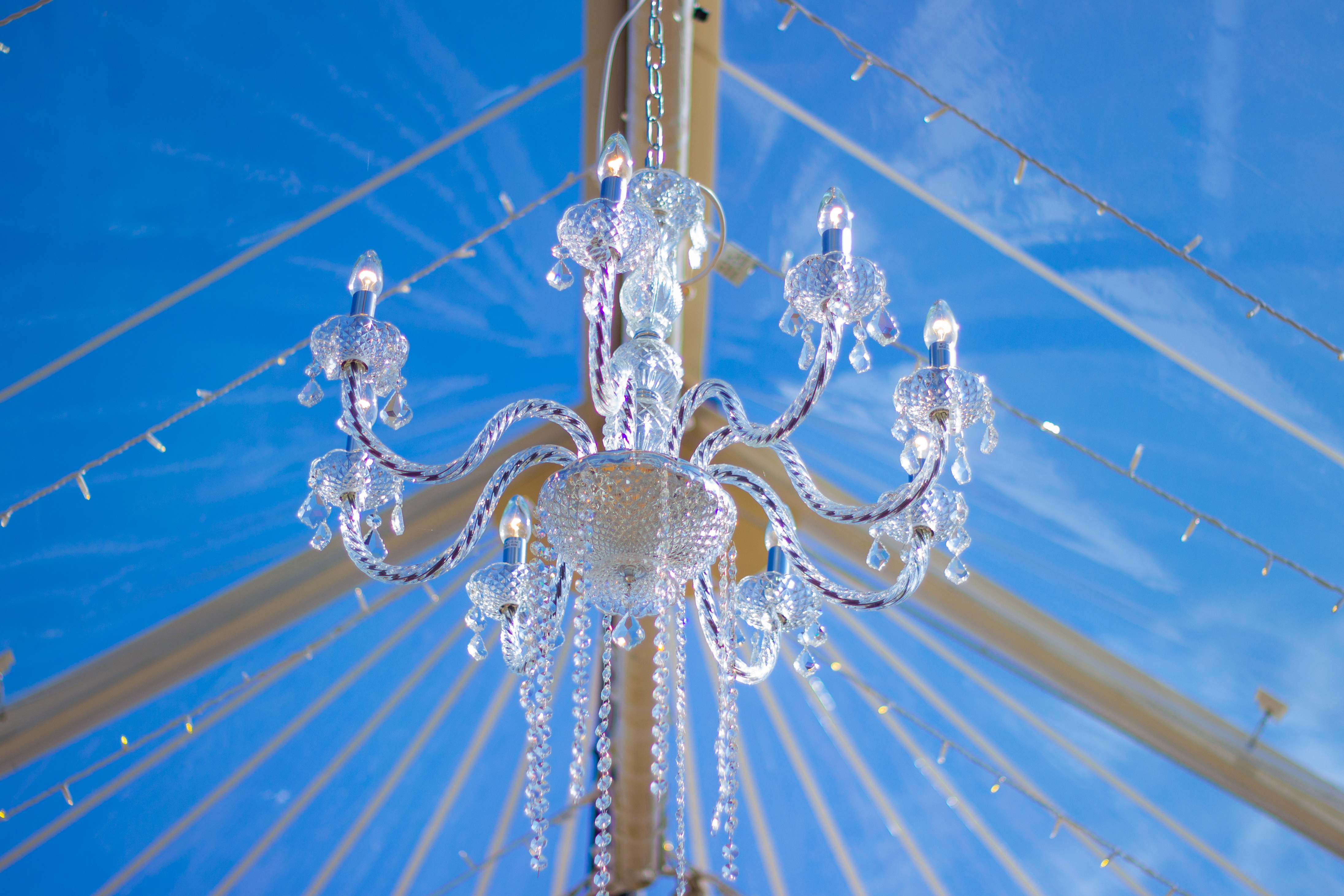 The lighting at this wedding is truly spectacular. The fairy lights in the drapes really create that wow factor!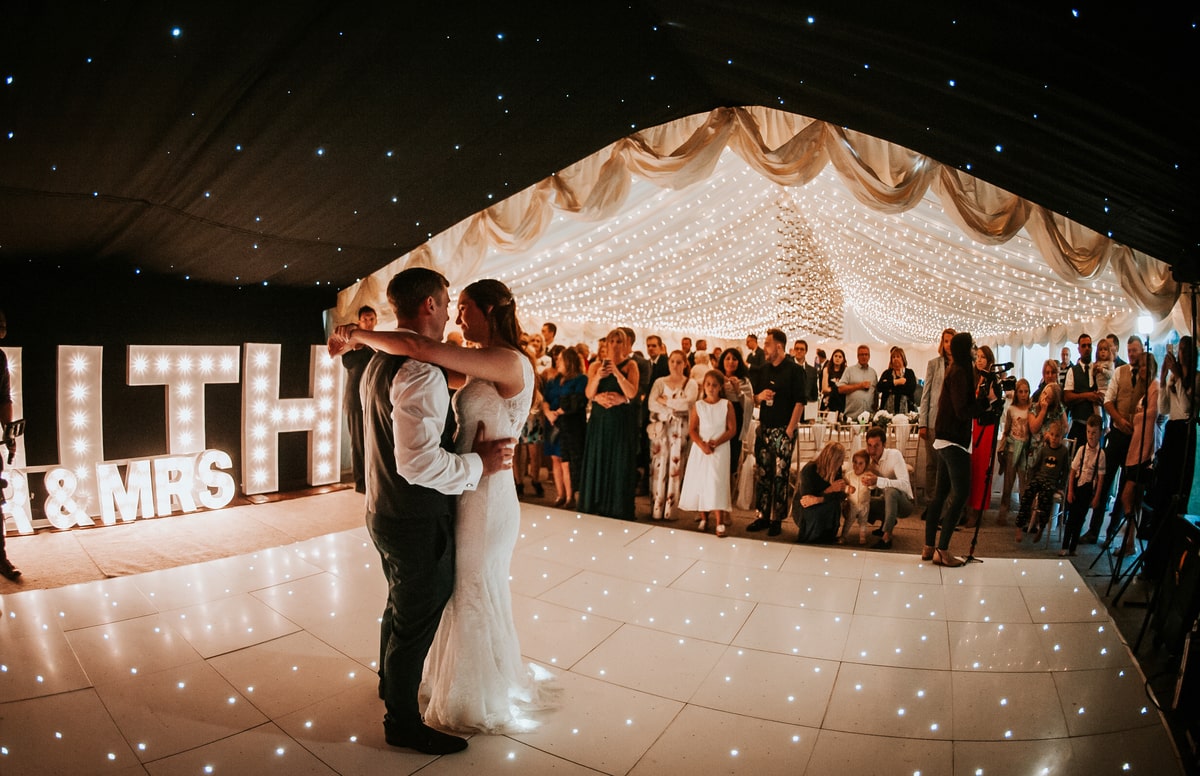 Drapes
Adding a lining to your marquee can truly create a cosy space for your big day. Lining for Marquees come in lots of different colours!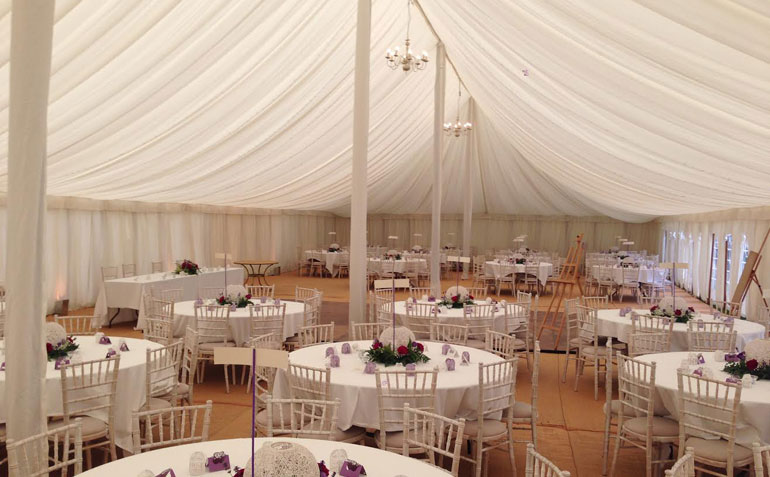 Flowers
Marquees are often very big and very white. To add colour and a cosy feeling why not add in some florals?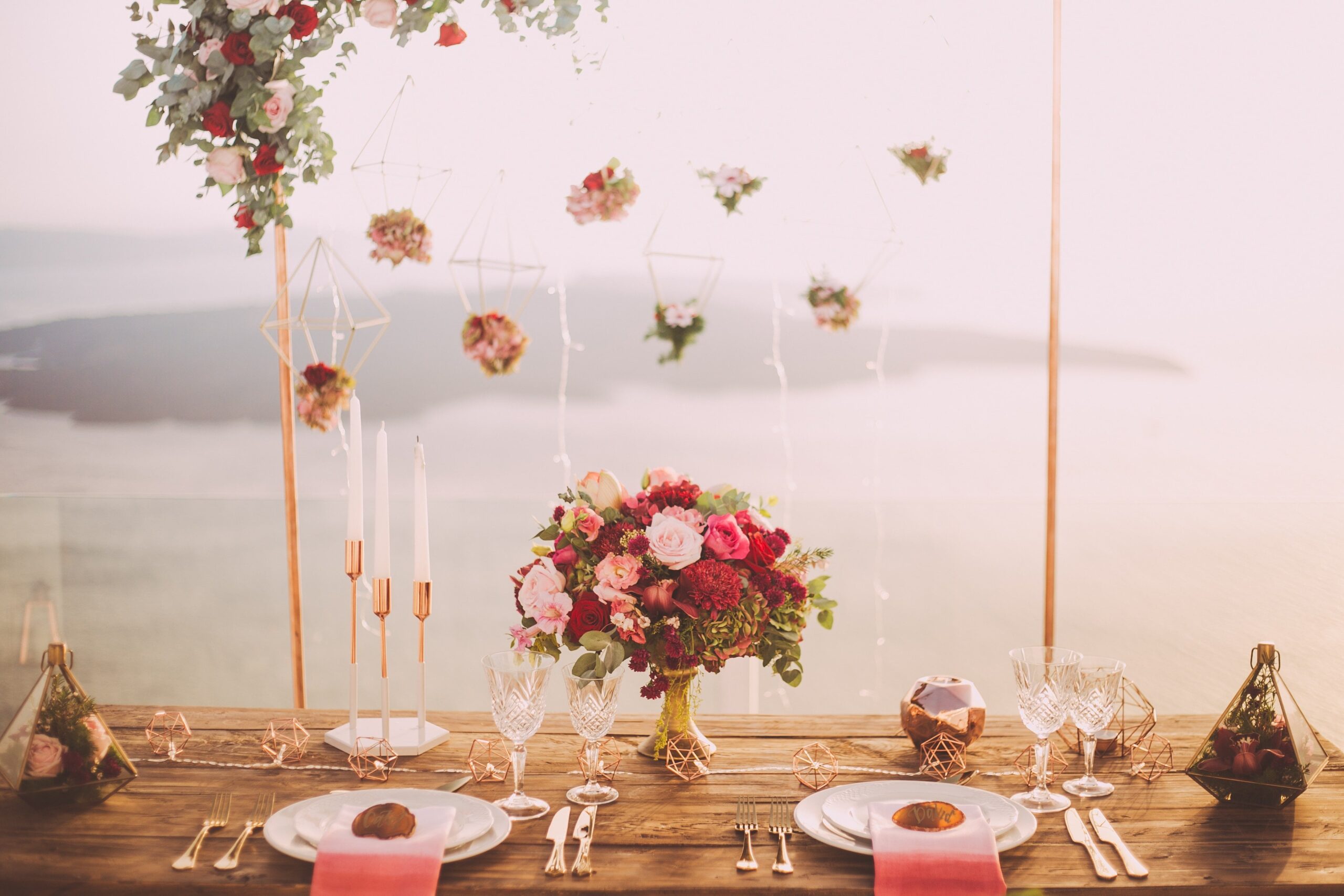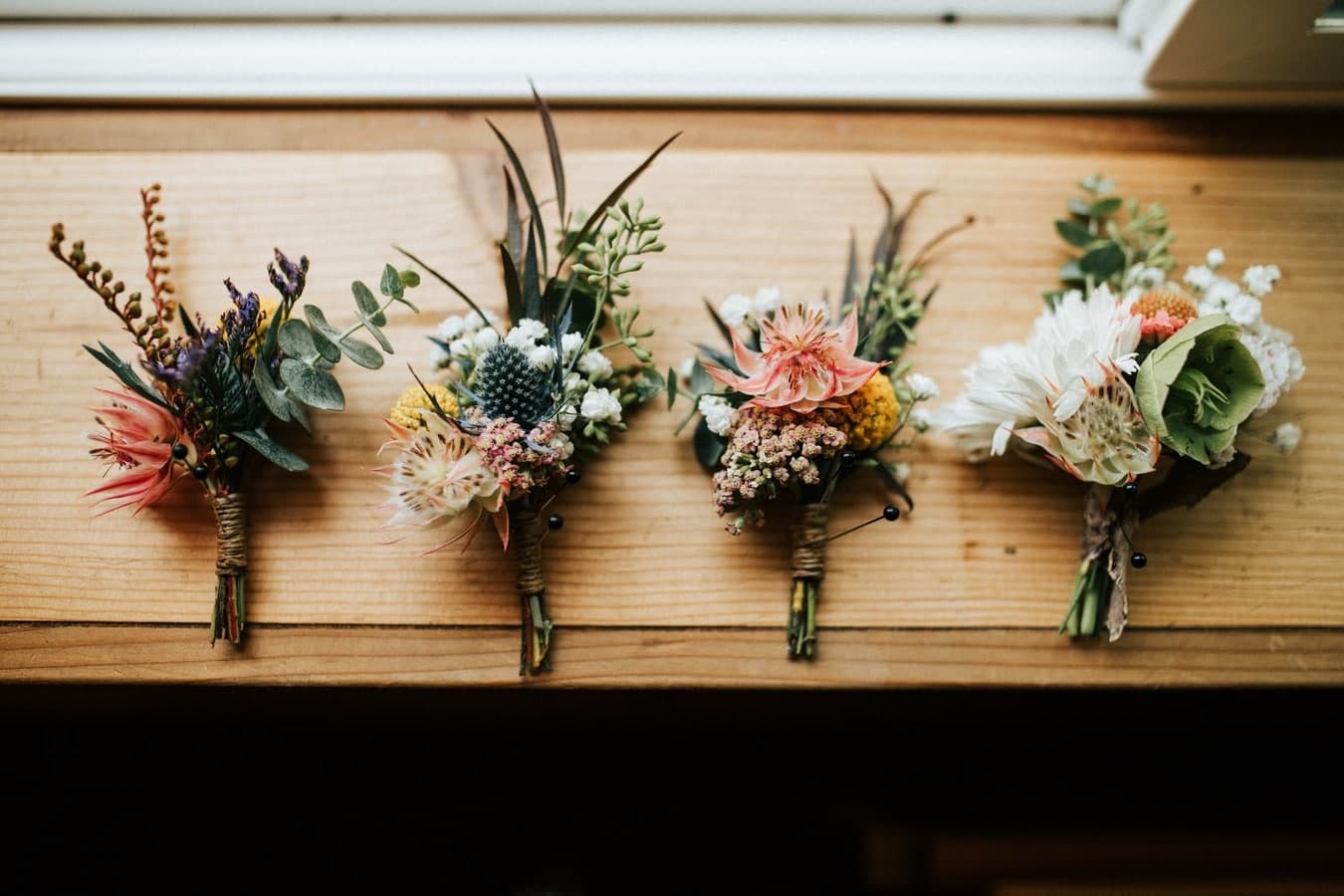 Seating & Tables
Making sure you can fit all your guests in the marquee comfortably doesn't have to be a challenge. There are many types of seating & tables available. Check out these chunky rustic tables and benches in action!
If you're thinking about something more traditional, why not check out these Lime wash Chivari Chairs. Perfecto!
To go with it, we also offer round tables & Trestle Tables that can be decorated with tablecloths of your choice!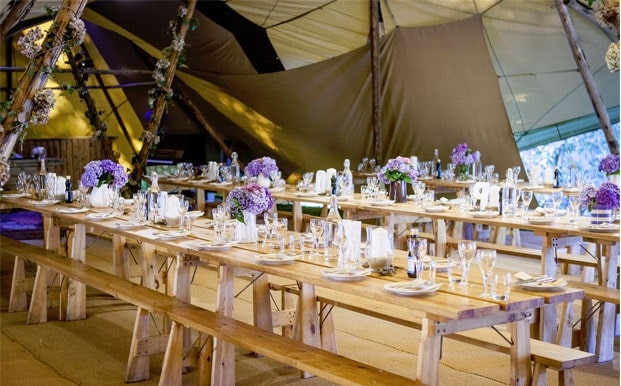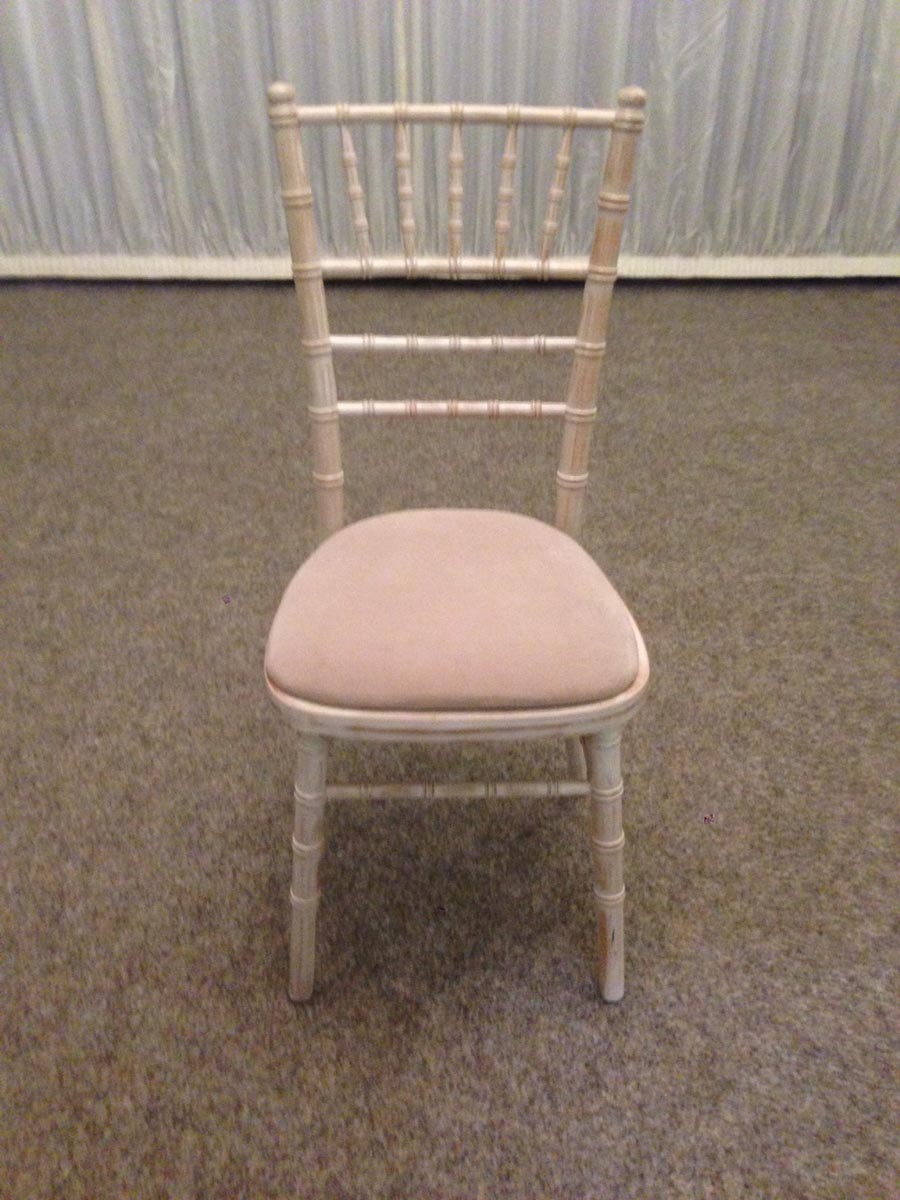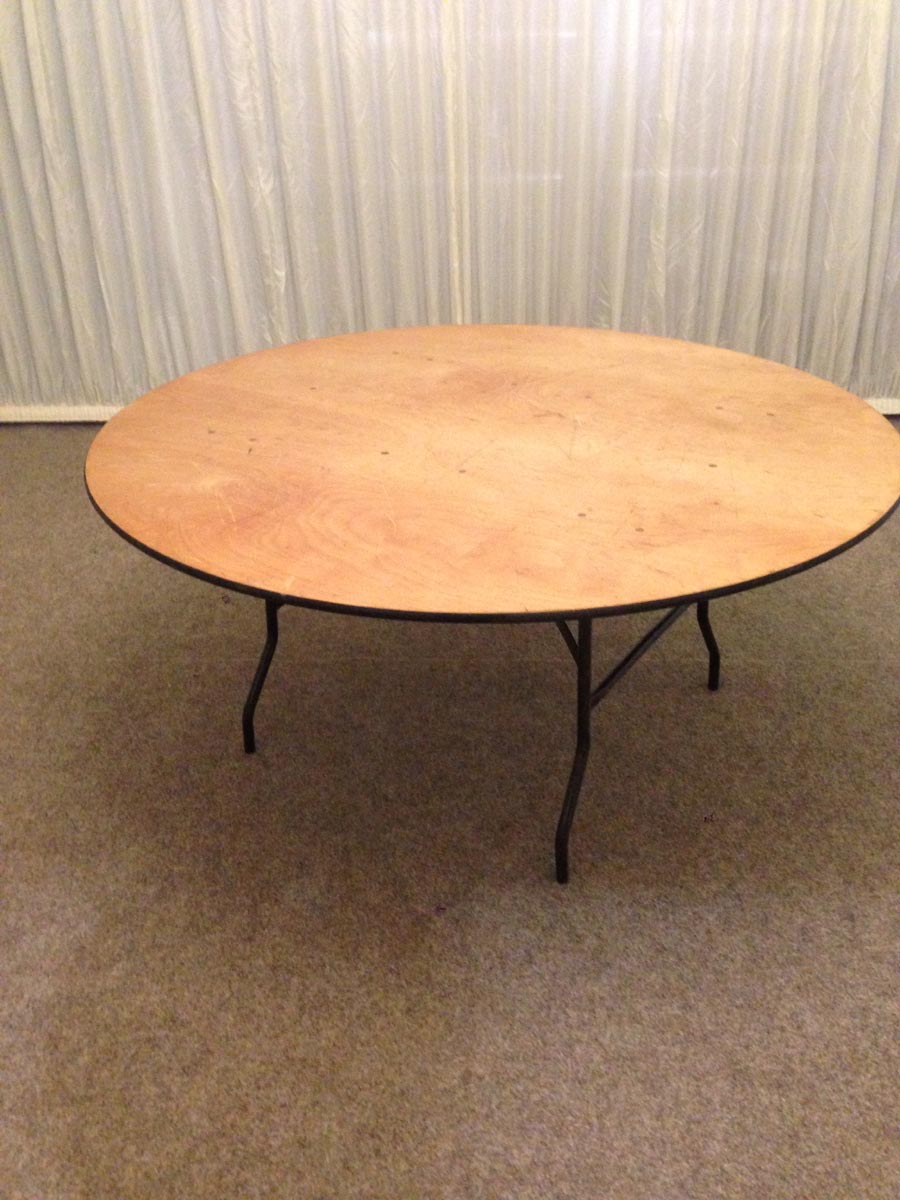 Dance Floors
Finally, we're onto that all important dance floor! Music and dancing are an important part of any wedding. Hiring a Wedding Marquee doesn't mean that you won't have the space for your guests to boogie. Take a look at some of the Dance Floors that we have on offer!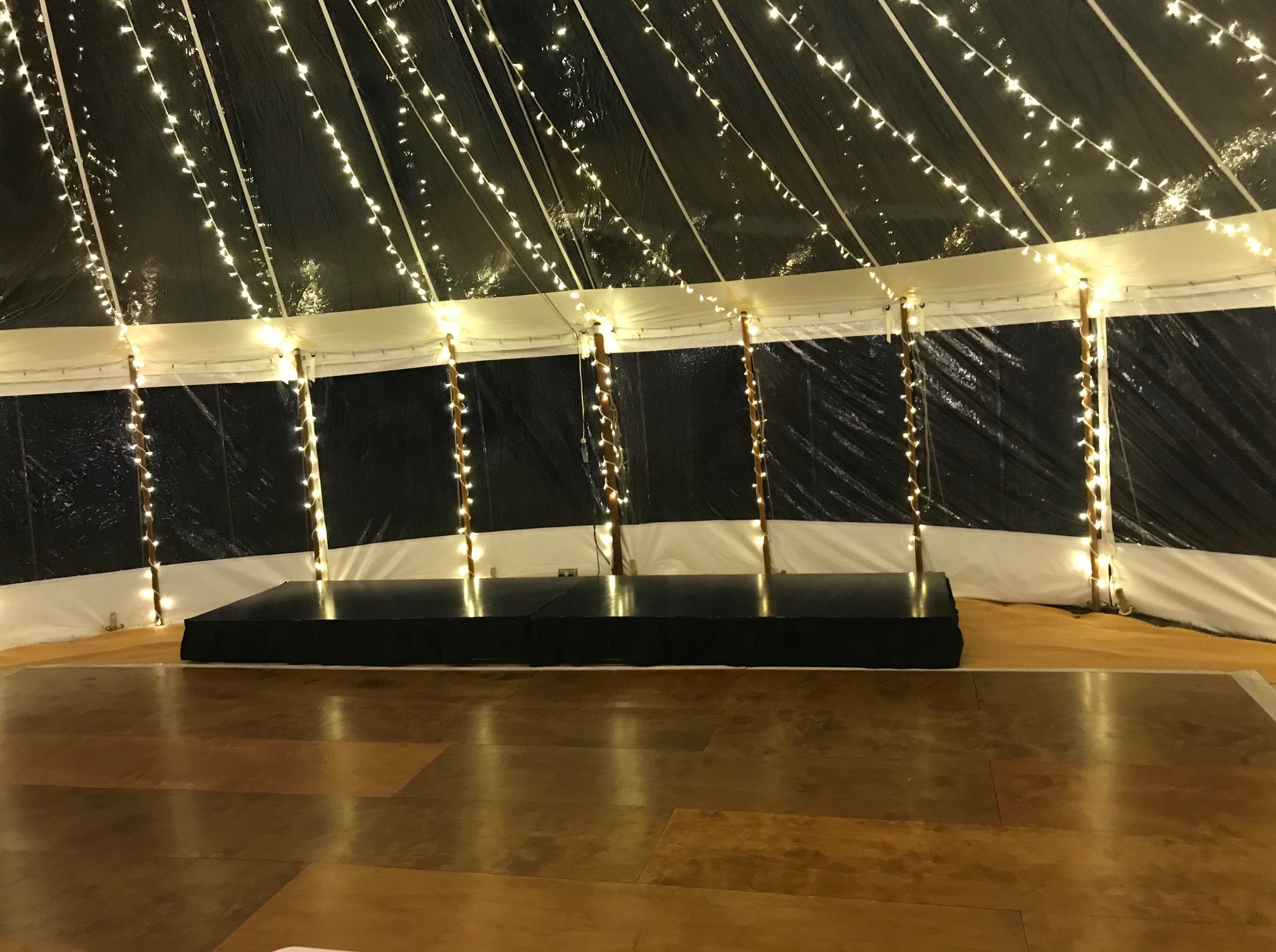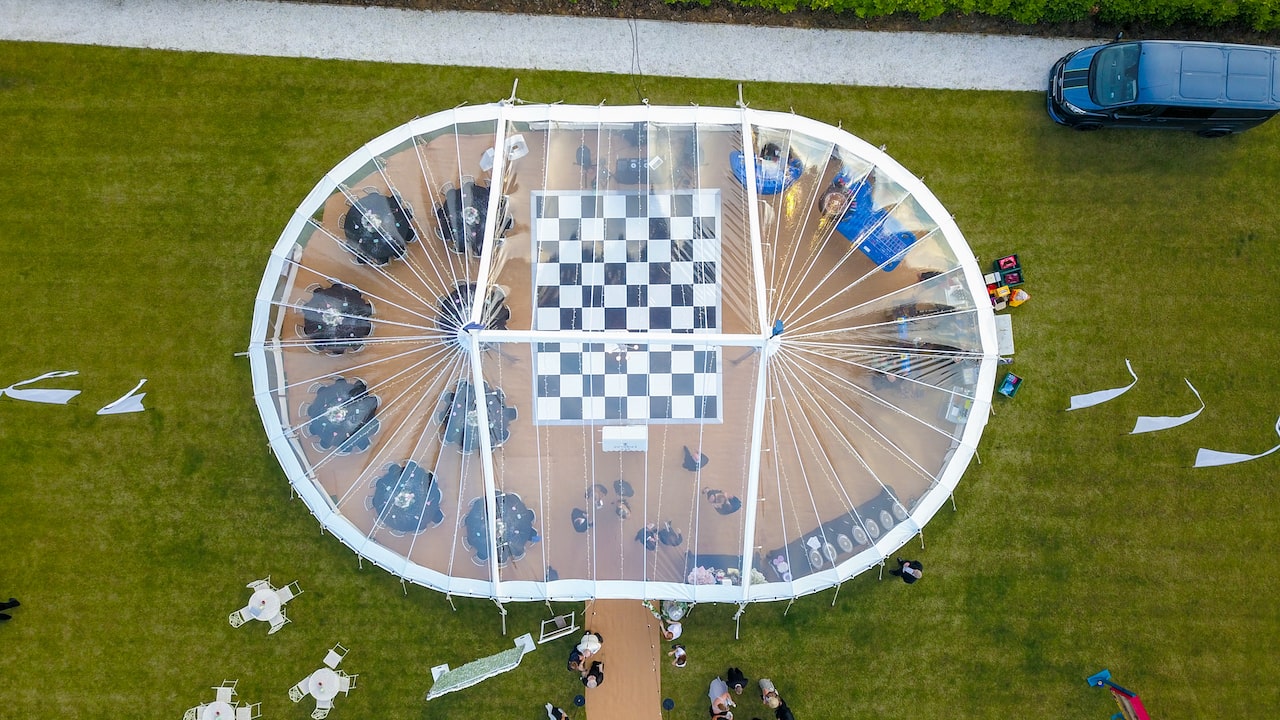 There are so many decor options for Wedding Marquee hire. You can check out all of our available options on our Additional Equipment page here.
If you've got any questions, head over to our contact page. A member of our friendly team are always on hand to help with any queries you may have!