From weddings to birthdays, company parties and corporate events, County Marquees East Anglia have supplied Marquees to all manner of events across many types of venues in Essex.
We're proud to have worked at such quirky, memorable and beautiful venues in Essex. If you're still on the hunt for a venue we'd recommend any of the venues below. There's something here for everyone. 
Little Tey Barn, Great Tey
Little Tey Barn is a unique, luxurious barn set in 3 acres and offering accommodation for up to 16 people. We offer a blank canvas so that you have the opportunity to create your own very special occasion.
Barnston Lodge is the perfect venue for  a marquee wedding in Essex. Based in Great Dunmow, the stunning views of a large lake will produce perfect photos of your day. 
Cressing Barns is a wonderous historical site with a number of beautiful barns. The barns were built from the 13th to 16th Century and will provide real character on your perfect day. 
This 17th Century Red Brick Barn is an ideal location for all manner of events. Whether you want your big day here, to shoot a film or to hold a birthday party. This venue is stunning. 
Browning Bro's is based at Tey Brook Farm, Great Tey, just south of Colchester. This beautiful hideaway is perfect if you are looking for something different for your next event.
Baddow Park House, Chelmsford
Baddow Park is the ultimate luxury wedding venue based in Chelmsford, Essex. This stunning country house is perfect for extravagent dream weddings.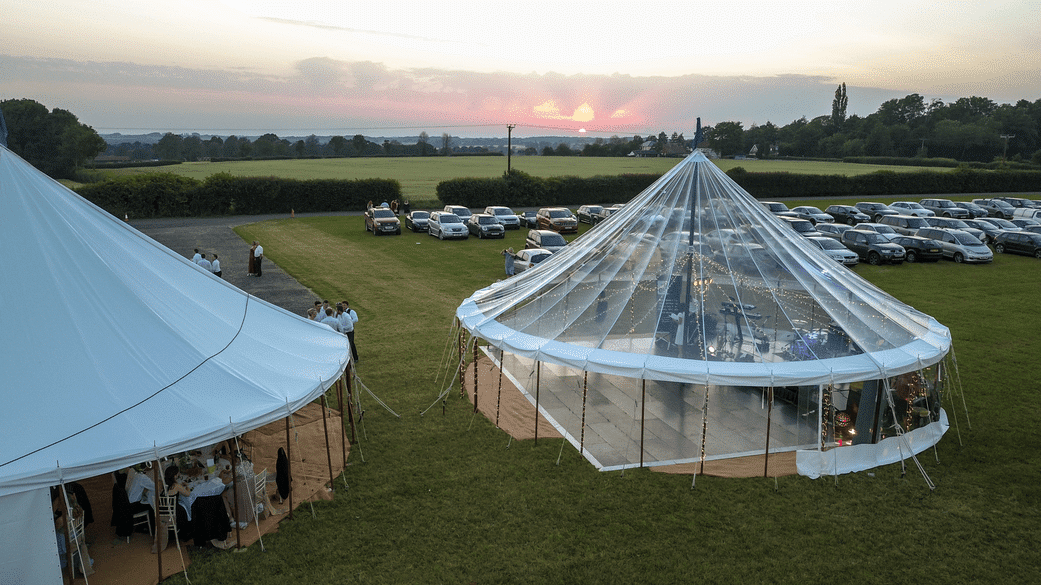 Little Easton Manor, Dunmow
This traditional Essex "Pink House" is one that you'll fall in love with. It's available for weddings and events. You should certainly consider this timeless venue.
Hatfield Forest, Bishops Stortford
Hatfield Forest hold many events throughout the year and we have been lucky enough to supply them with Marquees for some of the fun!
Castle Park is steeped in history and it's a fantastic venue to hold an event. The grounds span from the town centre all the way through to the Leisure Centre!
Freelands Farm, Brightlingsea
If you're planning a festival wedding in Essex, Freelands Farm Wedding venue has beautiful views over the countryside. Get your marquee up and maybe include some glamping!
The Orsett Showground has been established for over 30 years. This 30 acre showground is perfect if you need lots of space for your big day, party or event!
Clayhill Vineyard, Chelmsford
Situated in the heart of the Crouch Valley, a spectacular site to taste wine or enjoy Coffee & Cakes. Visit their website to find out about their events.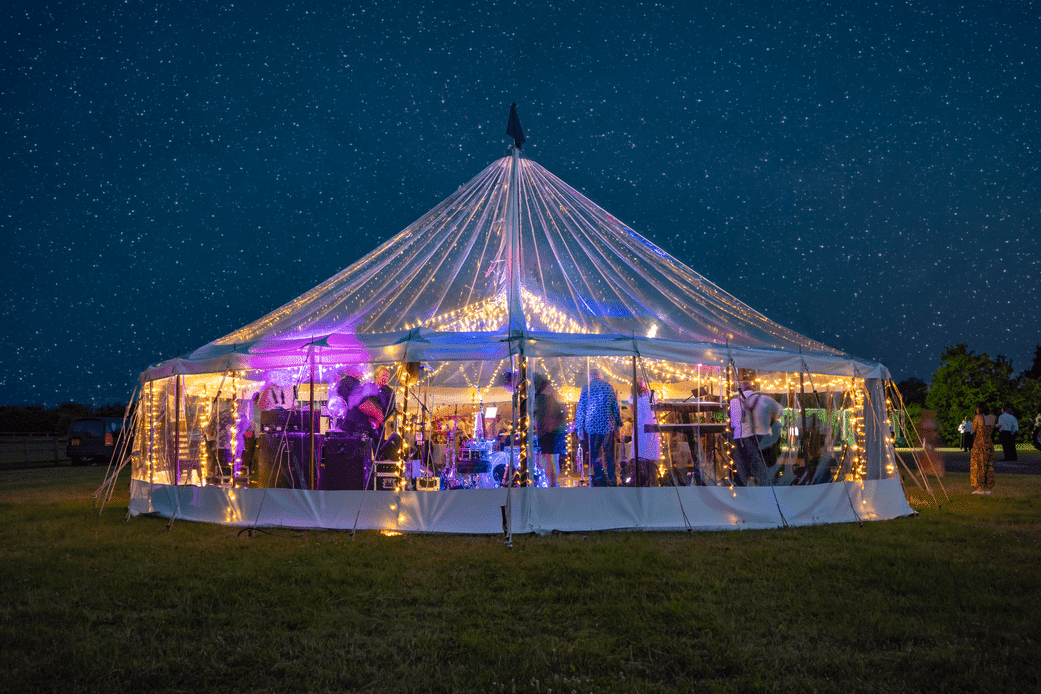 East Anglian Railway Museum, Wakes Colne
The East Anglian Railway Museum is a real steam railway experience. They hold lots of exciting events throughout the year.
Barleylands Farm, Billericay
Barleylands Farm is the perfect venue for weddings, corporate events, parties and more. Their vast lands mean that you can hold a huge outdoor event!
The Compasses Inn, Chelmsford
The Compasses Inn hosts a range of events monthly and anually! We'eve provided a number of marquees here over the years and love to work alongside them.
The Merry Fiddlers, Epping
The Merry Fiddlers is a family pub with a good atmosphere and more importantly fantastic pub grub, Great beers & Beautiful wines.
Condovers Scout Activity Centre, Tilbury
Condovers is an established site, situated in a quiet location to the east of Thurrock. It is about 5 miles away from the M25, the Dartford Crossing and Lakeside shopping centre.
Thorpe Bay Yacht Club, Southend
Thorpe Bay Yaught Club was formed in may 1948 and has been running for over 60 years! We have erected many a marquee for the club and they're a pleasure to work with.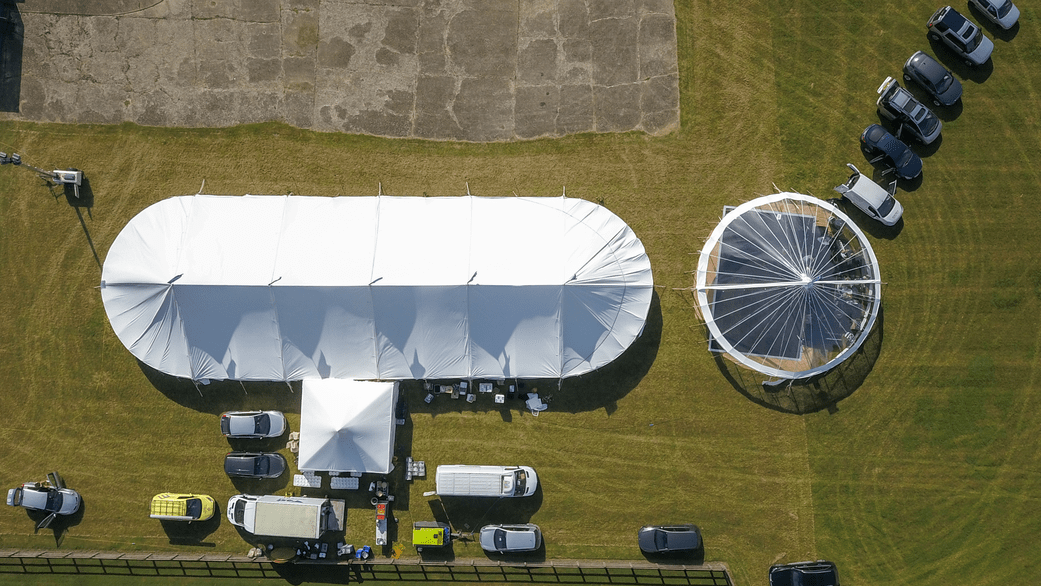 Colchester Cricket Club, Colchester
Colchester Cricket Club hosts a number of events including a beer festival and also many weddings. If you need a venue to pop one of our marquees. We highly recommend them.
Frinton Cricket Club, Frinton
The Frinton-on-sea Cricket Club was established in 1904. Thye've had lots of events over the years and we've provided different marquees along the way!
The White Horse, Edwardstone
From a host of beers festivals and music events, the White Horse in Edwardstone have been a pleasure to work with and we've loved to be able to provide them with our marquees!
Tuffon Hall, Castle Hedingham
This beautiful family run vineyard has been making wine in Castle Hedingham for over 100 years. They often run music events a tasting sessions. Check it out!
St. Mary's School, Colchester
St Mary's School for girls has required our marquees for a number of events in the past and we look forward to working with them again.
Contact us by clicking the button below, or alternatively please feel free to visit our Facebook page for up to date news, reviews and images of recent events!