Winter wedding marquee hire for your dream wedding?
A marquee may not be the first thing that comes to mind when planning a winter wedding. You may have imagined a rustic barn with a roaring fireplace or an antique brick property with a cosy interior. However, these venues can often become crowded, dull-light, and clammy – not to mention common!
For something a little different, unique, and all-out magical, County Marquees East Anglia is here. Our marquees are not only built to withstand the great British weather but are perfect for creating an enchanting wedding night through twinkling lighting, cosy interiors, and magical backdrops. Even our heating systems are designed to create a snug atmosphere! Here are all the reasons you should consider a winter wedding marquee hire for your big day.
Space
Space is limited when it comes to indoor venues. The risk of overcrowding, damaging furniture, and breaking fragile ancient interiors is high. When you choose winter wedding marquee hire, space no longer becomes a concern.
When you opt for winter wedding marquee hire for your ceremony, you're choosing space at an affordable price. Our marquees offer a large surface area that acts as a blank canvas, giving you the ability to create the wedding space of your dreams with no limits.
To take things even further, our popular transparent marquees are designed to give you the illusion of unlimited space. With a clear roof and see-through sides, you and your guests will be surrounded by winter dusk and stunning night sky all evening long. With no walls in sight, surround your marriage with a spectacular frosty landscape while remaining snug and warm indoors. Check out the best transparent marquee hire Essex has here!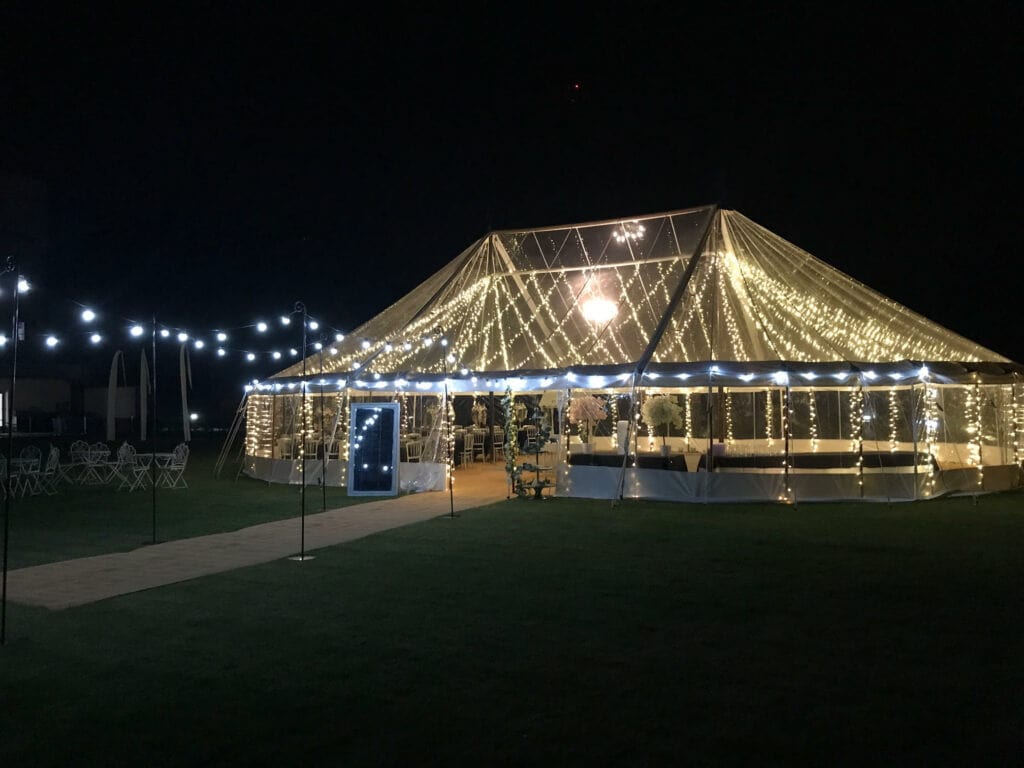 Decoration
Some venues may deny you decorations to protect old or fragile interiors. When you hire a marquee Essex-based County Marquees East Anglia would like to remind you that you are free to go wild with decorating and creating your ideal wedding space!
Our marquees – especially our clear span marquees with no ropes or poles (meaning more room for you!) – offer wedding planners a blank canvas venue, ready for you to decorate, personalise and create your dream atmosphere to say 'I do'. County Marquees East Anglia will gladly help you design your ideal wedding space, and we even offer furniture and decorations ideal for creating a rustic, elegant, and magical quality to your day. From rustic bar fronts, charming seating, and attractive tables, don't skip a peek at our additional equipment here.
Heating
Heating a marquee is easy as pie. County Marquees East Anglia has a range of efficient heaters to create a snug temperature inside your marquee all night long. If that's not enough, we even offer delightful firepits to add to your homely wedding feel. Keep toasty inside while enjoying the scenery of the outside world. Take a look at our heating options here!
Lighting
While we love a summer marquee wedding here at County Marquees East Anglia, there's something super magical about a winter's night in a snug marquee with all of your favourite people – and lighting plays a big part in it too!
Your winter wedding marquee hire is not complete without twinkling lights to illuminate the evening. From elegant chandeliers, stunning festoon lights to charming string fairy lights, our lights will enhance your wedding night in the most beautiful way.
Our transparent marquee offers a unique kind of lighting that will take your wedding from good to extravagant. With its transparent roof and clear walls, the night sky is free to shine down on your set-up. Theres something quite astonishing about the twinkling stars and moonlight beaming down on the dance floor as the newlyweds take their first dance!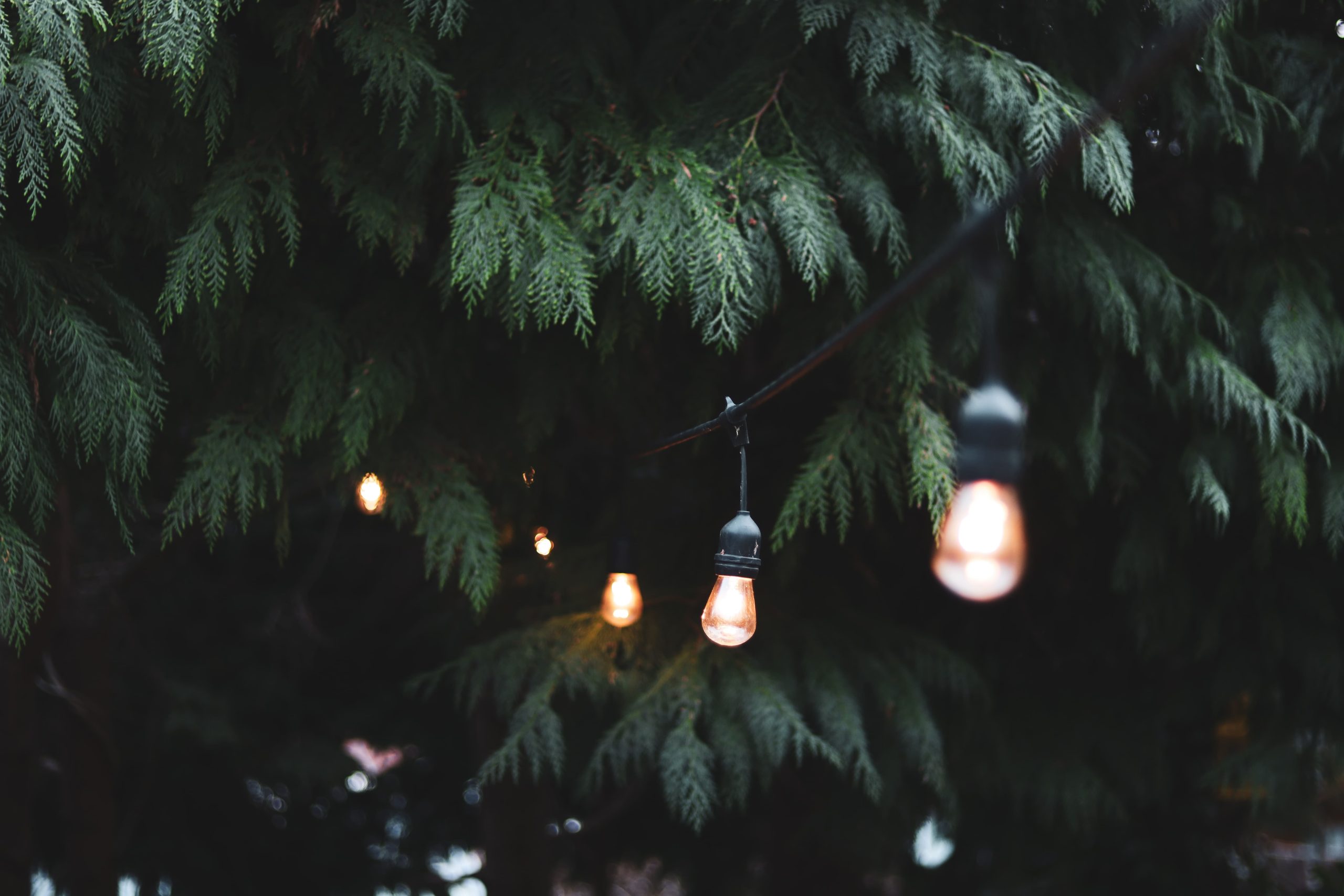 Location
If you decide on marquee hire Essex for your winter wedding, you are free to go wild with your location choice. Unlike other venues, marquees are transportable and can be set up nearly anywhere you desire. Whether you have a special place in mind, or you just wish to be surrounded by nature, we have a marquee for your location. Have a snoop at our fantastic winter wedding marquee hire Essex range here!
Why choose County Marquees East Anglia for your winter wedding marquee hire?
If you're considering a winter wedding marquee hire for your ceremony, County Marquees East Anglia is the way to go. Our passionate and experienced team is dedicated to helping you create the wedding of your dreams. Want proof? Take a look at our reviews here.
Our range of specially designed, unique marquees (and tipis! Read our recent blog here to learn more) are guaranteed to deliver a memorable day and stunning photographs. For an impressive winter wedding, choose a marquee today!
What's more, as an extra special Christmas treat, County Marquees East Anglia is offering 20% off all marquees booked and installed between now and March 2023. Don't miss out, book here!
For more info on marquee hire Essex, Suffolk, Norfolk & Cambridgeshire, please contact the team here.