How can the best wedding marquee hire Colchester can offer help you bring your outdoor wedding to life?
Love and nature are the perfect pair – so it's not surprising the most popular wedding style of 2023 is outdoor weddings!
Embracing nature into weddings has paved the way for fresh and distinctive approaches to enjoy our special days and County Marquees East Anglia – supplier of the best wedding marquees Essex can offer – are here for every second of it!
One of the best ways to take your wedding outdoors while still hosting an elegant day and crazy night is through the use of marquees. Our wedding marquee hire Colchester offers couples the opportunity to create stunning outdoor weddings that their guests will be reminiscing about for years to come.
Here are all the latest outdoor wedding trends that we can be expecting to see this summer, and how our wedding marquee hire Colchester can turn your dreams into reality.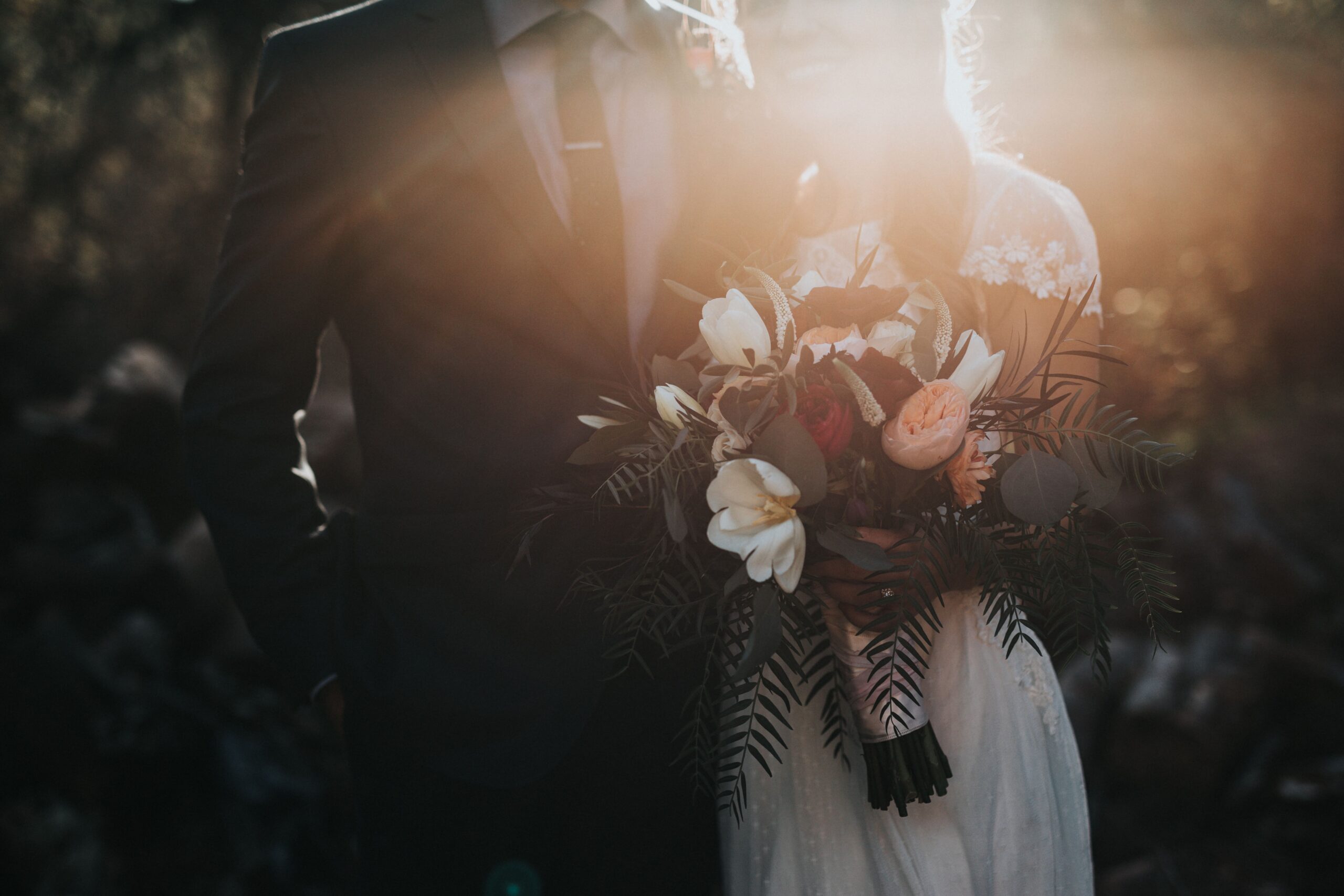 Embracing the outdoors
There's not much more charming than the British countryside. With its picturesque landscapes, the great outdoors provides the perfect backdrop for couples looking for a way to make their wedding day enchanting.
From lush gardens to breathtaking coastal views, the possibilities are endless when you choose to take your celebration outdoors!
Of course, when it comes to outdoor weddings, marquees have risen in popularity for their elegance and versatility – making them the ultimate choice for summer weddings.
Marquees offer a unique, customisable and flexible experience like no other venue can. Unlike traditional indoor venues, marquees can be set up virtually anywhere, giving couples the freedom to choose almost any location in which to enjoy their big day!
Whether they're nestled amidst a blooming garden, in the woodlands, in a meadow or simply set up on your uncle's private land, marquees effortlessly create an atmosphere of elegance that can make any setting seem special, intimate and exclusive. Make sure to take a look at the best wedding marquees Essex can offer here!
Natural decoration
To stay in line with incorporating the great outdoors into their weddings, couples are opting for wedding decor that is minimalistic, and organic, but still elegant!
County Marquees East Anglia – with the best wedding marquees Essex can offer – have a host of beautiful furniture ready to rent for your big day. From rustic tables to charming chairs and charismatic decor, we can help bring your nature-inspired big day to life. Take a look at our selection of wedding furniture!
When you choose the best wedding marquee hire Colchester can offer, you are choosing a blank canvas that is ready to be made your own. Whatever theme you choose, or the atmosphere you want to create, marquees hire is your starting point.
Rustic weddings – of course!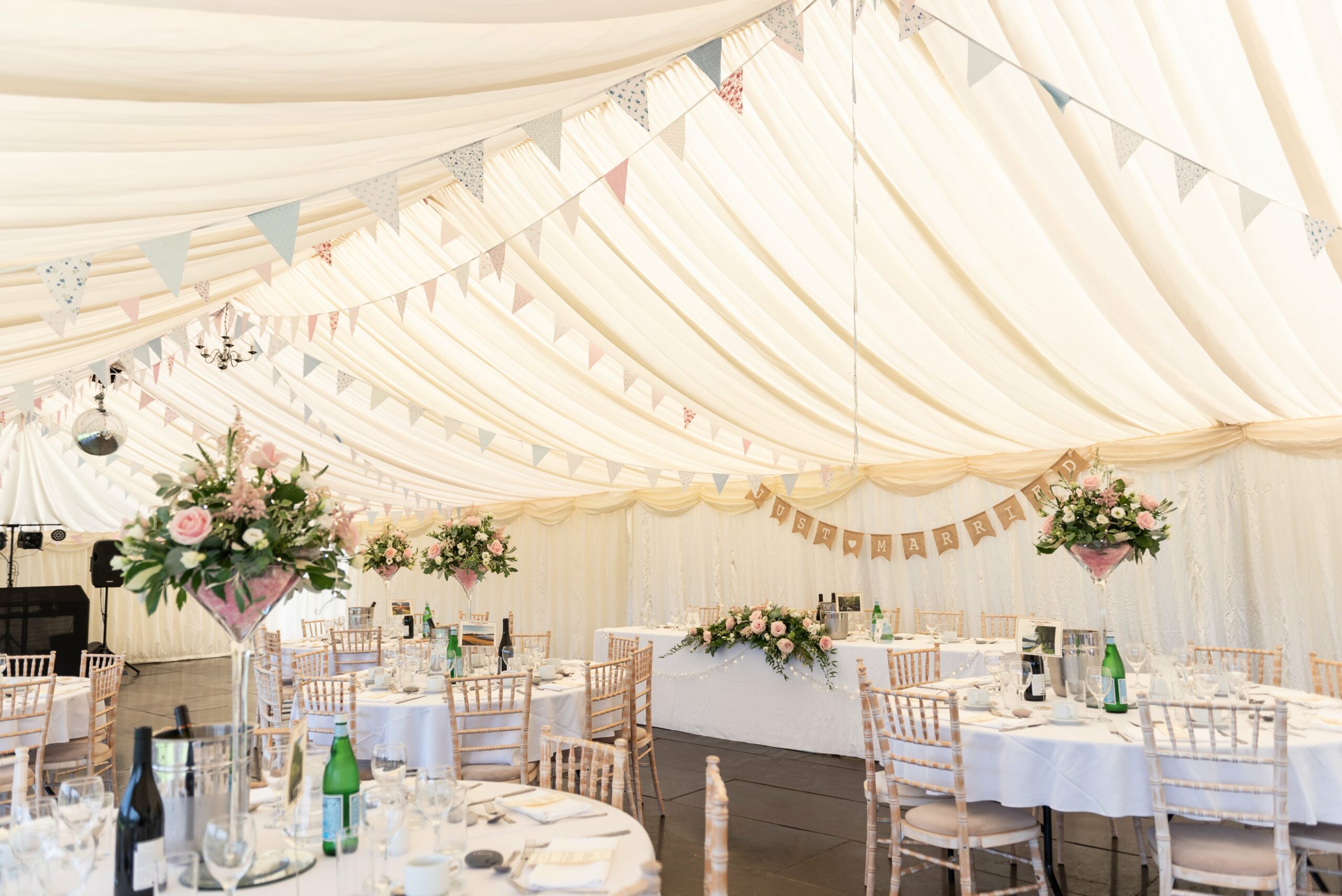 With their timeless appeal and cosy atmosphere, rustic weddings have captured the hearts of couples seeking a touch of timeless charm. Essex, known for its charming countryside and ancient links, is the perfect paradise for couples seeking this rustic style.
Nothing says 'rustic' quite like marquees and tipis – and here at County Marquees East Anglia, we're proud to offer both!
Celebrating the unfiltered outdoors is at the heart of rustic weddings, and marquees and tipis are experts at blurring the lines between indoor and outdoor spaces!
If you're looking to get extremely immersed in the surrounding landscape, we have a venue option for you! Whether you opt for our Sail Cloth Marquee hire, our Clear Span Marquees hire or even our Transparent Marquee hire, our range of venues with clear sides and even transparent roofs (cool, right?!) means you and your guests can revel in the enchantment of the outdoors – while remaining sheltered and comfortable within our thoughtfully designed venues. Now that's rustic!
To view the range of the best wedding marquee hire Colchester can give, click here.
Sustainable celebrations
In an era of increased environmental consciousness, sustainable weddings have gained prominence – and we couldn't be happier about it!
Our wedding marquees Essex provide an eco-friendly venue option, as they can be set up and taken down without causing significant disruption to the environment. By choosing the best wedding marquee hire Colchester has seen, couples can celebrate their love while minimising their environmental impact – win-win!
Looking for the best wedding marquee hire Colchester can give? Check out our wedding marquees Essex!
The summer of 2023 is set to bring enchanting, fantastic outdoor wedding trends, and we can't wait for it.
If you're looking at creating a wedding that embraces nature in a unique and elegant way, make sure to check out our range of marquees for hire here. Our marquees can give you the wedding of your dreams.
Contact County Marquees East Anglia to find out how we can help!