Is winter marquee hire for you?
Most wedding planners favour the summer months for their warm breeze, long days, and bright colours. However, for some, summer means uncomfortable temperatures, annoying bugs, and lots of sunburn.
Winter weddings are the perfect option for those who don't quite get along with summer weather. They offer stunning scenery, charming wedding photographs, and seasonal celebration. The winter wedding industry has blown up in the last few years as more and more wedding planners realise how magical and unique a winter wedding can be.
This begs the question, where do you host a winter wedding? How do you enjoy the wonderful winter landscape while remaining warm and dry? Well, County Marquees East Anglia has the answer!
We believe winter marquee hire has grown in popularity over the years due to couples becoming aware of the benefits a marquee venue can offer, and how one can result in an astonishingly magical wedding. Read on to find out why!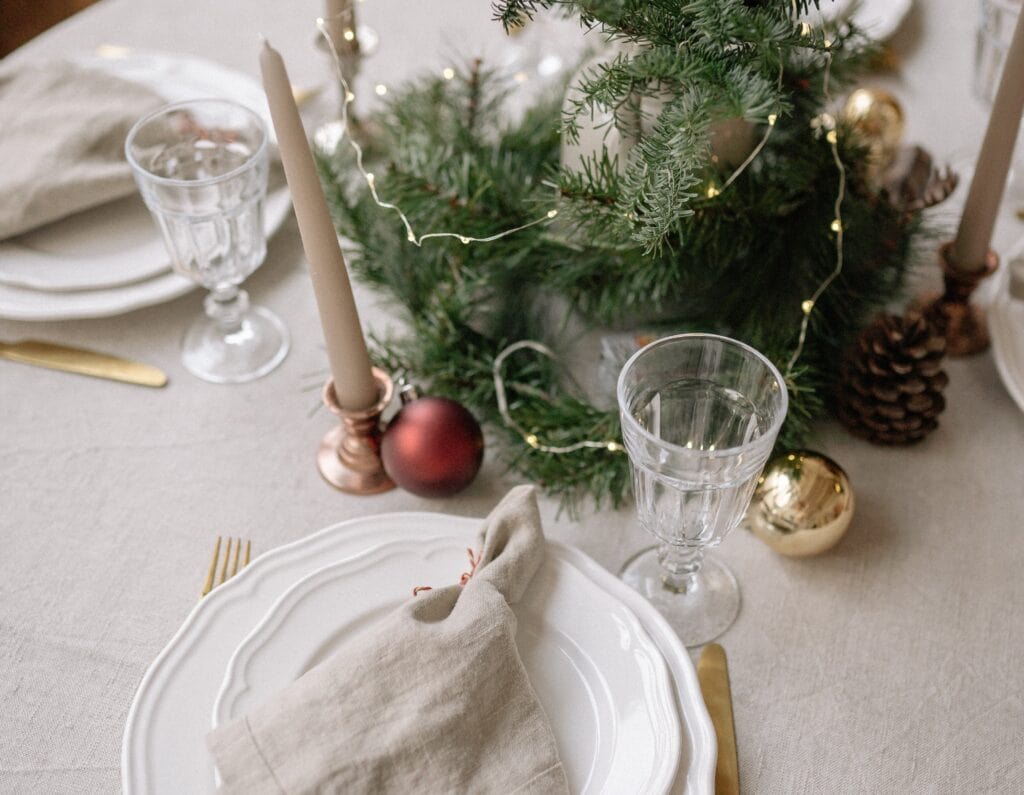 The possibilities
After finally taking the leap and committing to a winter wedding, you'll quickly realise that you're spoilt for choice on decorations, themes, and styles. Whether you opt for classy and elegant or you go full-out winter wonderland, your wedding day will be one to remember.
While a charming brick property in the countryside sounds like the perfect, cosy place to say 'I do', hiring a property has its limitations. For example, these hirable venues are often old, antique, and fragile. You will be running the risk of being denied the decorations you want to put up for fear of damaging the interior.
Winter marquee hire with the much loved County Marquees East Anglia (read our reviews here!) will not only allow you a blank canvas to let your wedding decoration ideas run wild, but we encourage it! County Marquees East Anglia offers its own range of gorgeous marquee decorations and furniture to suit any style and theme. From barrel tables, chunky rustic benches, and elegant chandeliers to gold and cream easels, we've got something for everybody's taste. Plan your perfect winter wedding by choosing our winter marquee hire for your venue here.
The choice
Opting for a marquee for your winter wedding allows you more choice than you can imagine, especially with County Marquees East Anglia! Each of our venue options makes for an incredibly unique big day, and with our 20% off on all marquees installed from now until March 2023 offer, what's not to love?
County Marquees East Anglia's traditional marquee hire allows for an elegant, charming look and feels on your wedding day. With wooden supporting poles, guide ropes, and a great deal of space for you to style your perfect day, this marquee is what you see in all wedding movies!
If our traditional marquee is too big for you, our tipi hire might be the one for you. Perfect for creating an intimate, cosy space for your big night to unveil, our tipi hire is great for adding character to any space.
For something a little more unique, why not try our amazing transparent marquee, which is the only one of its kind available for hire in the UK? With every inch see-through, there's no better way to incorporate the outside winter world into your big day while remaining warm and toasty from the inside. With this winter marquee hire option, you can dance under the stars with your loved ones all night long!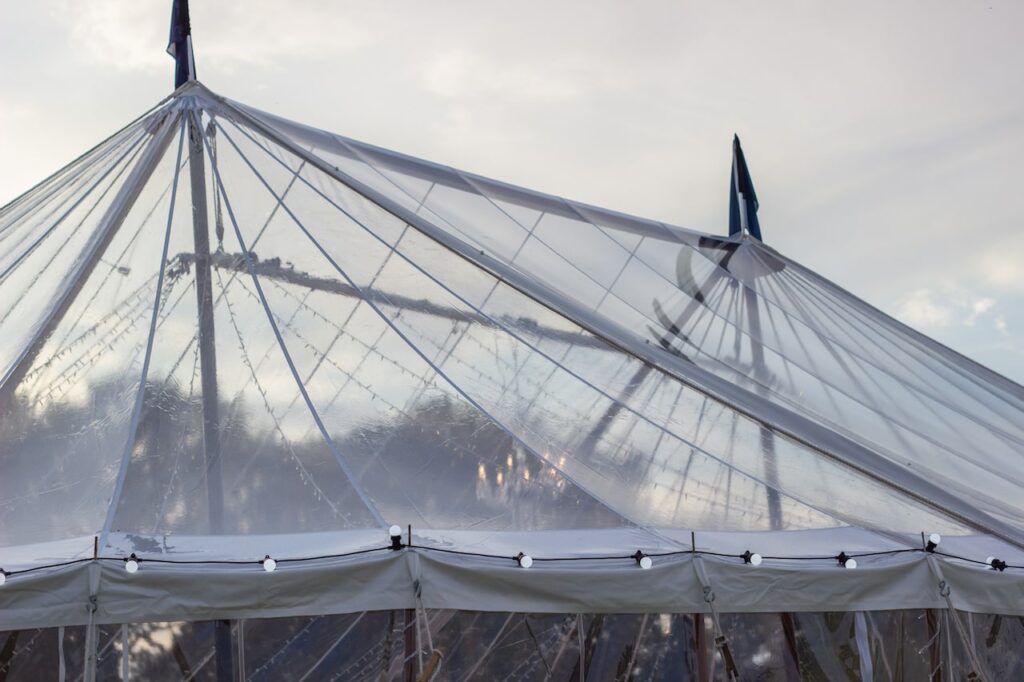 The space
If it's space you're looking for, you're in the right place. Along with clear walls to allow for the viewing of the outside world, our clear span marquees are designed without ropes and poles. This allows for a large interior area that's completely open and ready for all your big ideas.
As a special seasonal treat, County Marquees East Anglia is offering an exciting 20% off all marquees booked and installed between now and March 2023. Don't wait, click here to guarantee an awesome wedding day venue!
Why choose winter marquee hire with County Marquees East Anglia?
County Marquees East Anglia is a well-experienced, professional, and passionate marquee company that's dedicated to delivering you the best big day possible. With our extensive range of one-of-a-kind marquees, tipis, and additional equipment, we hope we've got everything you could possibly need to create the winter wedding of your dreams.
As a special treat leading up to Christmas, County Marquees East Anglia is offering 20% off all marquees booked and installed between now and March 2023, meaning now is the perfect time to book your winter marquee hire. Don't miss this opportunity, book now!
If you wish to find out more, or just fancy a friendly chat to see what else we can offer, get in touch here.