As experts in wedding marquees, Essex based County Marquees East Anglia know all too well how easy it is to let the smaller details sometimes slip your mind when it comes to your big day. You have probably spent months (maybe years!) creating the wedding of your dreams. To orchestrate so many details can be a huge task, so it is understandable when a few things may get overlooked! 
Here is a list of some of the more common details that are often forgotten, we hope this helps when it comes to your special day.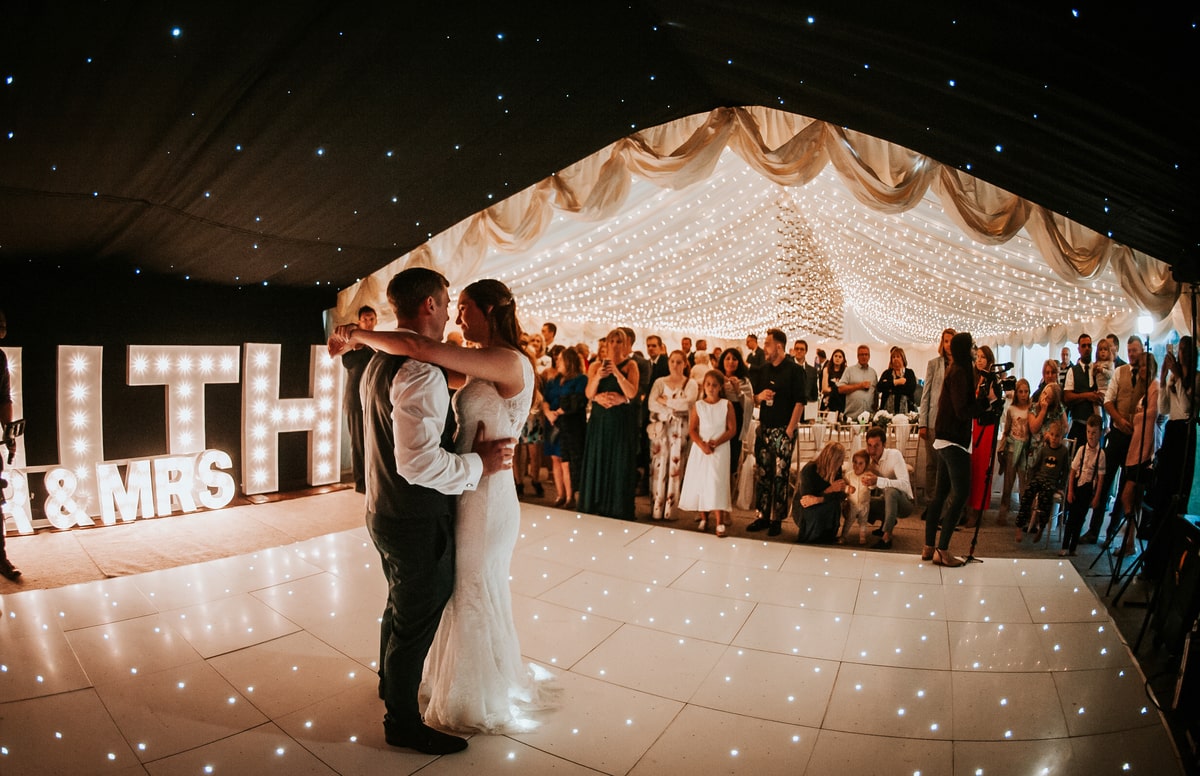 Contingency for bad weather
With the British weather being as unpredictable as it is, it pays to plan for all eventualities. The last thing you want is for the heavens to open up without a safe refuge for you and your guests! A perfect solution for this are wedding marquees. Essex based County Marquees East Anglia have a huge selection of marquees to suit any size wedding.
Knowing when the sun will set
A golden sunset can be a beautiful and romantic backdrop for your official wedding photographs. To ensure you make the most of this we suggest knowing the time of sunset and planning your day around this!
Check beforehand if any guests have food allergies
It really is important to know if any of your guests have serious food allergies before booking catering. Although you may not be able to cater for everyone, by asking for allergies you can give guests a heads up what types of food will be available, and perhaps arrange alternatives where possible. If you are unsure of the most common food allergies you can find some helpful information here.
Making sure the bridal party has transportation
The groom is waiting at the ceremony venue, the bride is on her way in her classic car. But what of the rest of the bridal party? Be sure to book adequate transport beforehand, you wouldn't want your mum or sister to have to rely on a last minute booked cab!
Budget for tips
Something that is often overlooked is a contingency for tipping waiting/bar staff. These workers can make your day run smoothly and many times we have seen the bride or groom wish to reward this service with a tip, only to realise they did not bring extra cash.
Point of contact for suppliers
This is your big day, so the last thing you want to be doing is dealing with any suppliers on the day itself. A great tip is to have someone act as a point of contact for all suppliers on the day, meaning you can fully enjoy your wedding day!
Change of clothes/shoes for reception
You want to look your absolute best when walking down the aisle, so are likely to have a beautiful pair of shoes to go with your wedding dress. Unfortunately, these shoes may not be the best when it comes to dancing later on in the night! The same goes for your wedding dress, which is something you probably want to keep (and keep clean, drinks are easily spilled as the night wears on!). It may be an idea to take a change of clothes for the evening, along with a comfortable pair of shoes to change into.
Cry proof eyelashes
This is probably going to be one of the most emotional days of your whole life, so who could blame you if you shed a few tears throughout the day? What you definitely do not want though is for your mascara to run…not a good look for photos! A great way around this is to use cry proof eyelashes, leaving you in the clear to blub your eyes out whilst remaining the beautiful bride.
Make sure someone looks after your wedding dress
If you do plan to change clothes for the reception and then leave after to go to your hotel, you should make sure you have a designated person to take your wedding dress home. This is a dress you want to keep for life so make sure it is safe!
Make sure someone collects gifts/cards etc
Your guests are undoubtedly going to bring gifts and/or cards to the reception. As most venues have a specific closing time you need to have a dedicated person to collect everything so you can open them at a later date.
Bring deodorant and make up
A wedding can last for several hours. There could be tears, we hope there will be lots of dancing! So you need to remember to take a few essentials such as deodorant and make up so you look fresh for the whole day.
Food for before the ceremony
You have organised food for the reception so you and your guests don't go hungry, but what about the earlier part of the day? An easy mistake to make is to forget to organise food for you and your bridal party before the ceremony commences. This will be a long day, make sure you are properly fuelled from the get go!
Finally, don't forget something old, something new, something borrowed and something blue!!
We hope that this list has been helpful in remembering the small details for your big day. Remember, specialists in wedding marquees, Essex based County Marquees East Anglia (who also cover Suffolk, Norfolk, Kent and London) are happy to quote on any size marquee for your wedding. Get in touch here to find out more!