Are you a newly engaged couple looking for wedding marquee hire in Essex or East Anglia? When it comes to planning your big day you hope it will be a day that will live long in the memories of everyone who attends. One way to ensure this happens is to forego the traditional country club type venue, and instead set your whole wedding in a marquee. There are so many advantages to hiring a wedding marquee, whether in Essex or East Anglia. We have compiled some compelling reasons to hire a marquee, we hope they are helpful!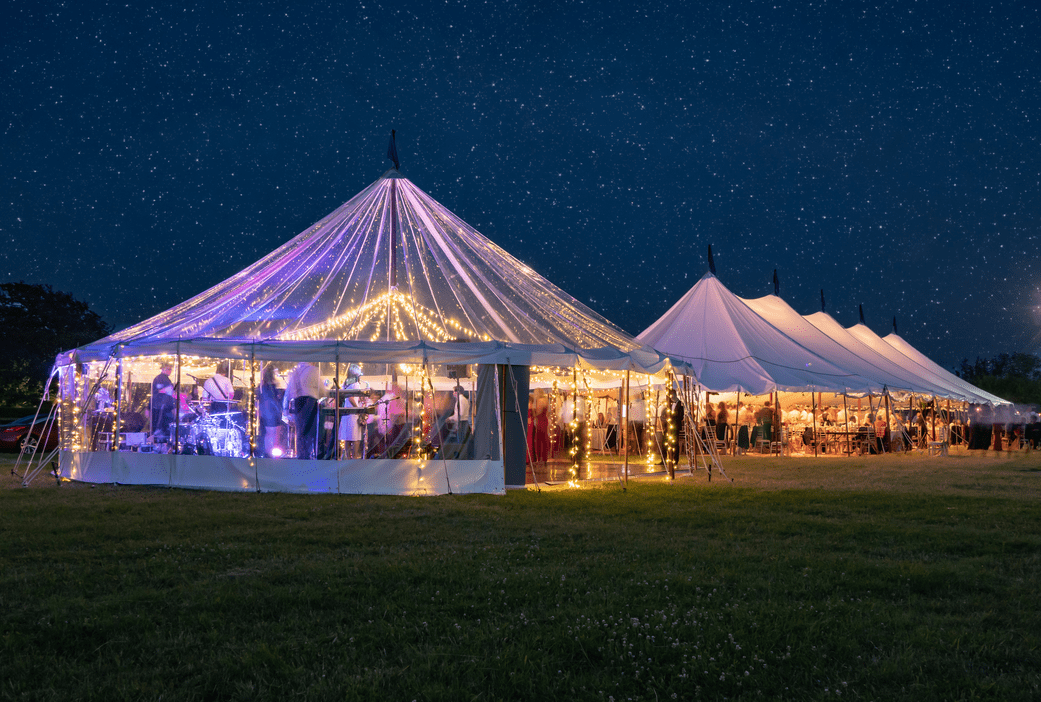 Choose your own venue
By hiring a wedding marquee you free yourself from both the stress of finding a venue that you like (and is available on your chosen date), and any constraints that venue may place on its hiring. So long as there is level space to set up the marquee then the world is your oyster! You could have your dream wedding in your garden, a stunning countryside location or somewhere special to you. Most established venues will also allow a marquee in their grounds so by choosing a marquee you get the best of every option.
Freedom to source your own suppliers
It can be frustrating that by hiring an established venue you have to use their preferred suppliers. These could be anything from entertainment, caterers, florists or even how the bar will be set up. By hiring a marquee you instantly free yourself of these constraints. You can source each supplier yourselves, ensuring you get the quality and style you want!
Decorate as you wish
Another huge advantage to hiring a marquee is having a blank canvass to decorate exactly how you wish. Many established venues have constraints on what can be decorated, or how. You can imagine how frustrating this could be! Hiring a marquee eliminates any restrictions on decorating, you are now able to decorate to your own tastes.
Extra space
As marquees come in all shapes and sizes you can hire one that fits your exact requirements. So whether you are planning to have 40 guests or 400, you can hire the perfect size marquee. You can also ensure there is plenty of room for caterers, or extra touches like a photo booth or candy stall. Plus, there will be plenty of room for a big dance floor… meaning you won't have to put up with nearly getting hit from uncle Gary's wild dance moves!
Lighter and brighter
A massive reason to consider hiring a marquee is the improved natural lighting this brings. Some venues have limited windows or areas allowing in natural light. The benefit of hiring a marquee is it can provide 360 degrees of sunshine should you wish (providing the weather holds out!).
Cooler
There are few things worse than sitting in a roasting indoor venue on a hot summer's day. It can make children agitated and adults uncomfortable, which in turn can ruin your big day. Marquee's ensure that whatever the weather you will have an airy space which allows better air movement. Which makes guests feel a lot better, not to mention you in your wedding dress or morning suit!
Not constrained to finishing times
When booking a wedding venue, whether country club or village hall, you will always nearly have a strict time to finish by. The last benefit we will list on hiring a marquee for your wedding in Essex or East Anglia is the elimination of strict timeframes. So long as you have the necessary permits you can potentially keep the celebrations going into the early hours.
We hope that these benefits of wedding marquee hire in Essex or East Anglia have been helpful. If you wish to discuss anything you have read here, or have any other questions relating to marquee hire then feel free to contact us here.