Marquee hire for corporate events is in style for 2023! 
Looking to host a corporate event that'll be spoken about among colleagues for years to come? With County Marquees East Anglia, creating a stunning gathering is easy when you choose our marquee hire for corporate events.
The best marquee hire Essex can offer allows you to host your gathering somewhere unique, dazzles guests with extraordinary views throughout the evening, and puts an exciting and new twist on corporate events.
Whether it's a staff party, a product launch, or a conference, our marquee hire for corporate events have you covered. Here's how marquee hire can excel your corporate events, no matter the occasion.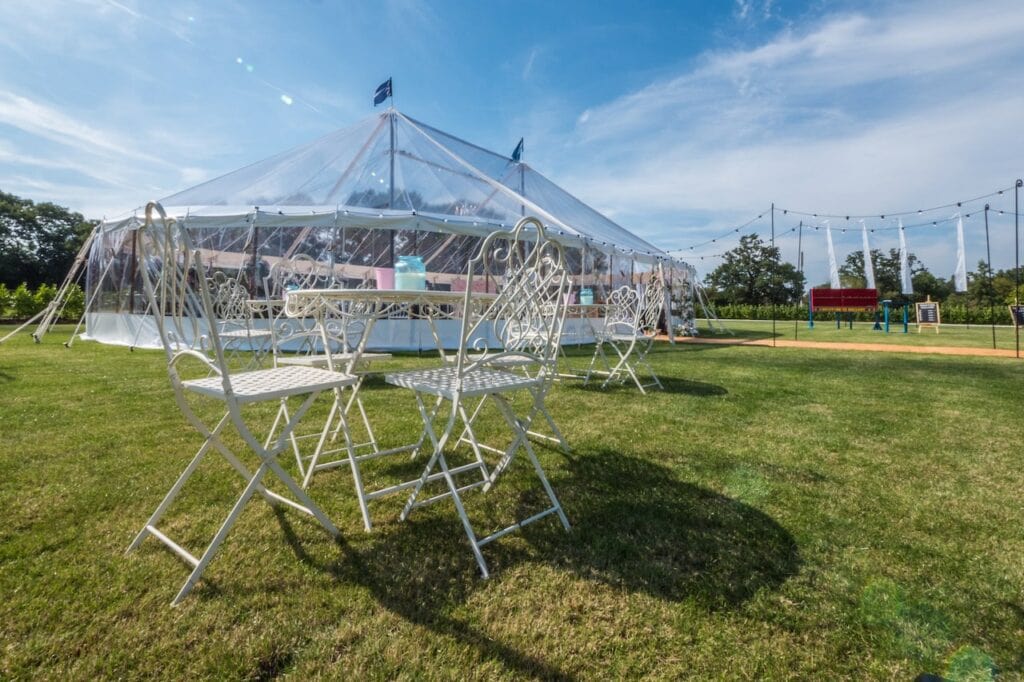 Staff get-togethers
Here at County Marquees East Anglia, we're proud of our attractive marquees, especially our Sail Cloth marquee.
This marquee is not only expertly designed with a special material – to allow as much natural light into the venue as possible – but is guaranteed to elevate any staff party from standard to stylish.
This venue is perfect for a summer staff party where staff have the occasion to glam up and have fun. Roll up the marquee sides to let the fresh summer breeze in, or roll down the sides to seek shade or shelter from a summer shower. This marquee is versatile and adaptable.
With a large surface area, you're free to decorate and style the venue as you please (check out these staff party themes). Let your staff know how valued they are – treat them to a summer day of elegance in our Sail Cloth marquee. Take a look at event photos of our Sail Cloth marquee in action here.
Networking events
Impressing your guests is a key factor when it comes to networking events and is easily done with any of our marquees. However, sometimes good networking event planning starts way before the guests even arrive.
Choosing a venue that's easy to get to may be the difference between a turnout of 20 or 200. Nobody likes being sent on a wild goose chase when following instructions to a venue! Trying to locate an event in an area unfamiliar to you is enough to drive guests to give up and turn their cars around.
Our Clear Span marquee is specially engineered to allow assembly almost anywhere. This means you choose the location, and we'll provide the venue. Whether you want somewhere local, somewhere special, or just somewhere with a view, we'll provide you with a gorgeous marquee to go with your destination. Make sure your event is as accessible as it can be – choose marquee hire Essex.
Along with being our most location-flexible marquee, our Clear Span marquee includes a modern and spacious interior ideal for creating a welcoming space for people to mingle. Make sure your networking event is productive with our Clear Span marquee.
Scalable, roomy and placed in a location of your choice – Why wouldn't you choose marquee hire for corporate events? Click here for more information.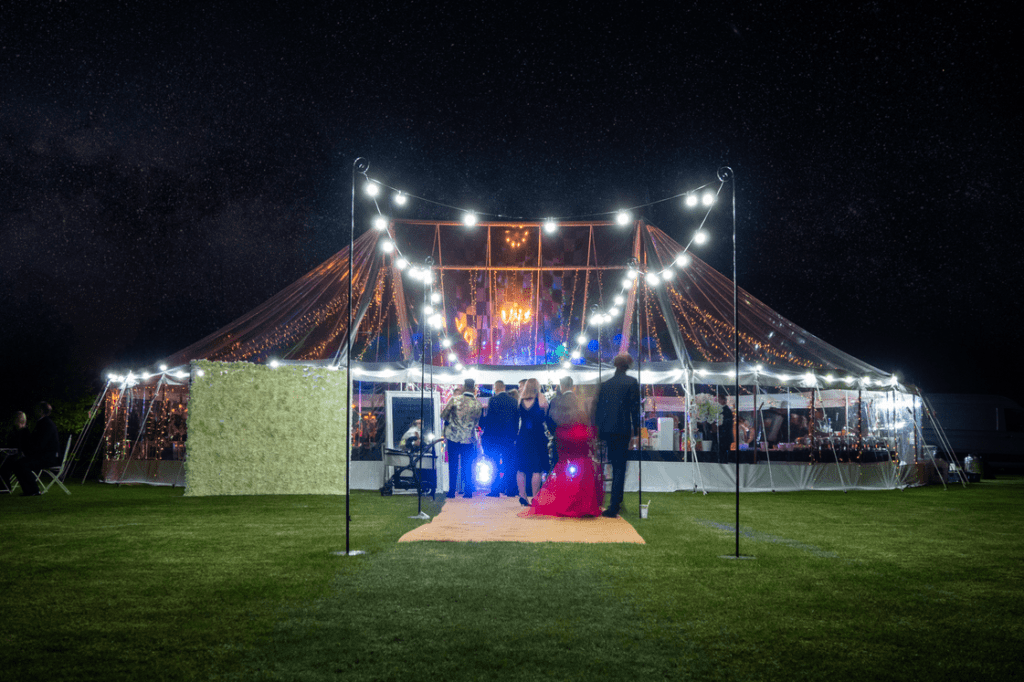 Christmas parties
The company Christmas party. Love it or hate it, it's an excuse to go big and bold. County Marquees East Anglia has just the marquee for such a night.
Our Transparent marquee is made to impress. Not only is this venue a big blank canvas waiting to be decorated however you wish, but this venue brings the most spectacular views on a cold winter's night.
The transparent walls and ceiling allow guests to view the winter night sky from the warmth inside the marquee. Not only is this incredibly unique and impressive, but will be spoken about for years to come at your workplace.
Designed to trap heat and dazzle your colleagues, our Transparent marquee is perfect for winter corporate events.
Product launches
County Marquees East Anglia's Traditional marquee could be the key to creating a professional, immersive experience for your product launch. The large venue acts as a blank canvas, giving you full flexibility and control to create the ideal space to showcase your new product and its features.
With so much space to play with, your capacity worries will be eliminated. Invite as many guests as you can, use the space to display and decorate, and have your most successful product launch yet.
Impress with the best marquee hire for corporate events
An easy way to impress is simply to choose the best! Here at County Marquees East Anglia, we have the best marquee hire Essex has to offer. When opting for our services, you are choosing a dedicated, passionate and friendly events team who want nothing more than to help you achieve an incredible event.
Due to our range of styles, we have a marquee suitable for every style of corporate event. We even have our own hirable furniture, lighting and extras – we've got everything you could require to create a memorable corporate event. Take a look at our reviews here for proof!
Choose County Marquees East Anglia for your marquee hire for corporate events
With scalable size, our marquees are ideal for all types and sizes of corporate events. To achieve the event that everybody wants to be at, consider our marquee hire for corporate events. For more information, or to hire a marquee Essex, please contact the team now.