If you are looking for marquee hire in Norfolk, then we are pleased to announce that we are now taking bookings for all events in Norfolk for 2021, 2022, and beyond!
Already well established as the premier marquee company for marquee hire in Essex, as well as marquee hire in Suffolk, experts in all things marquees, Essex based County Marquees East Anglia will now also be offering marquee hire in Norfolk.
With over 60 years combined experience in erecting a huge range of elegant marquees, plus beautiful tipis, at every type of location you can think of, we can guarantee a first-class service from the first contact through to the event completion. Our team has a wealth of knowledge that will transform your event from good to absolutely amazing! Our marquees and tipis can be erected in pretty much any location. So whatever your chosen venue, if you require incredible marquee hire in Norfolk you can be sure we have the ideal marquee for your event!
So if you are looking for marquee hire in Norfolk, for either this year or even an event in the future, make sure you book the best in beautiful marquees, Essex based County Marquees East Anglia!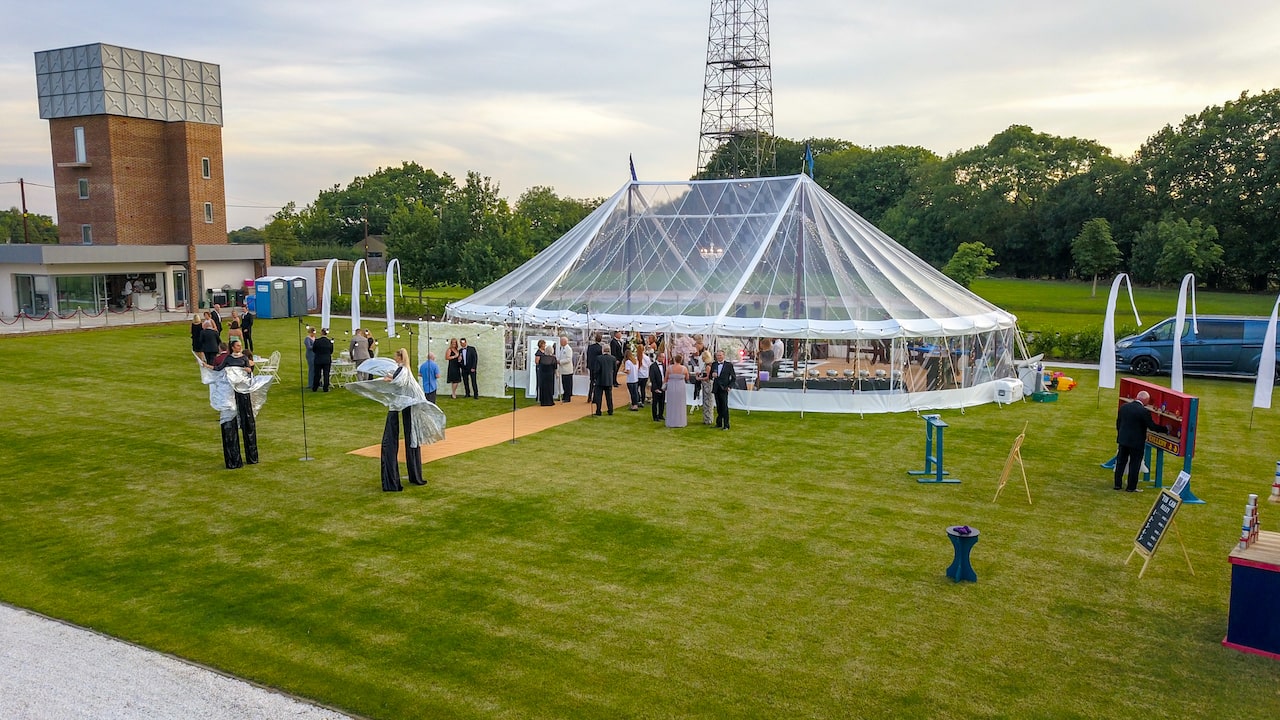 Here is a selection of some of our most popular marquees and tipis for your Norfolk based event.
Sail Cloth Marquee
With so many beautiful venues in Norfolk, we recommend our Sail Cloth marquee, as you have the options to either have the sides rolled up (weather permitting of course!), or have the clear sides down so your guests can be protected from the elements whilst still enjoying 360-degree views of your surroundings. This marquee option allows in plenty of natural sunlight and is styled on a traditional marquee but with a modern finish.
Traditional Marquee
Our traditional marquees offer an elegant finish to every type of event. They provide the perfect focal point, especially if erected in a garden setting or with the backdrop of a stately home or country house. This type of marquee must be situated on grass as the construction requires wooden poles and guy ropes to erect. Our traditional marquees have the added benefit of being able to be either fitted with lining or remaining unlined, offering both the luxury lined or rustic unlined look. A truly traditional option for marquee hire in Norfolk!
Clear Span Marquee
Our company ethos includes offering customers the very latest in designs, which is why we are proud to offer this unique clear span marquee for all events and all marquee hire in Norfolk! The design of this marquee includes a modular aluminium frame with white PVC coverings, and as this marquee does not require guy ropes it can be situated both on grass and concrete. Meaning we can erect our clear span marquee pretty much anywhere!
Transparent Marquee
If you really want to wow your guests and create an event that will be talked about for years, you really should consider our one of a kind, transparent marquee. This marquee is totally transparent, meaning your guests will have an unhindered view of the surroundings. Perfect for dancing under the stars, we believe we are the only marquee hire company in the UK that currently offers this style of marquee. We do recommend this marquee as an evening hire, as due to the design it can become very hot should the weather be warm. But we can always add one section to a traditional or sail cloth type marquee to help with ventilation!
Tipis
A fantastic alternative to marquee hire in Norfolk service is to hire a tipi for your event instead. Both spacious and atmospheric, our tipis are supplied by Tentipi, a major Scandinavian manufacturer of tipis who supply to companies all over the world. These tipis have to be viewed, they are truly spectacular, and have the benefit of being able to be linked together, meaning you can have as many tipis as you require for any size event.
Marquee Hire in Norfolk
So as you can see, if you require marquee hire in Norfolk, either this year or in the future, County Marquees East Anglia should be the ONLY marquee hire company you contact! We still have availability for the rest of the year, but if you want to make a booking please be quick and contact us today…dates are filling up fast! We look forward to hearing from you soon and can't wait to be a part of your amazing Norfolk event!