Celebrate in a baby shower marquee!
Everyone loves a summer wedding, but what about those who have another big day approaching this summer?
Perhaps you're planning a baby shower for a couple of months' time, or maybe you're well prepared and want to get ahead of the curve. At any rate, County Marquees East Anglia is here to paint you a picture of what a beautiful baby shower marquee could look like when hosted in one of the finest marquees Essex and Suffolk offers!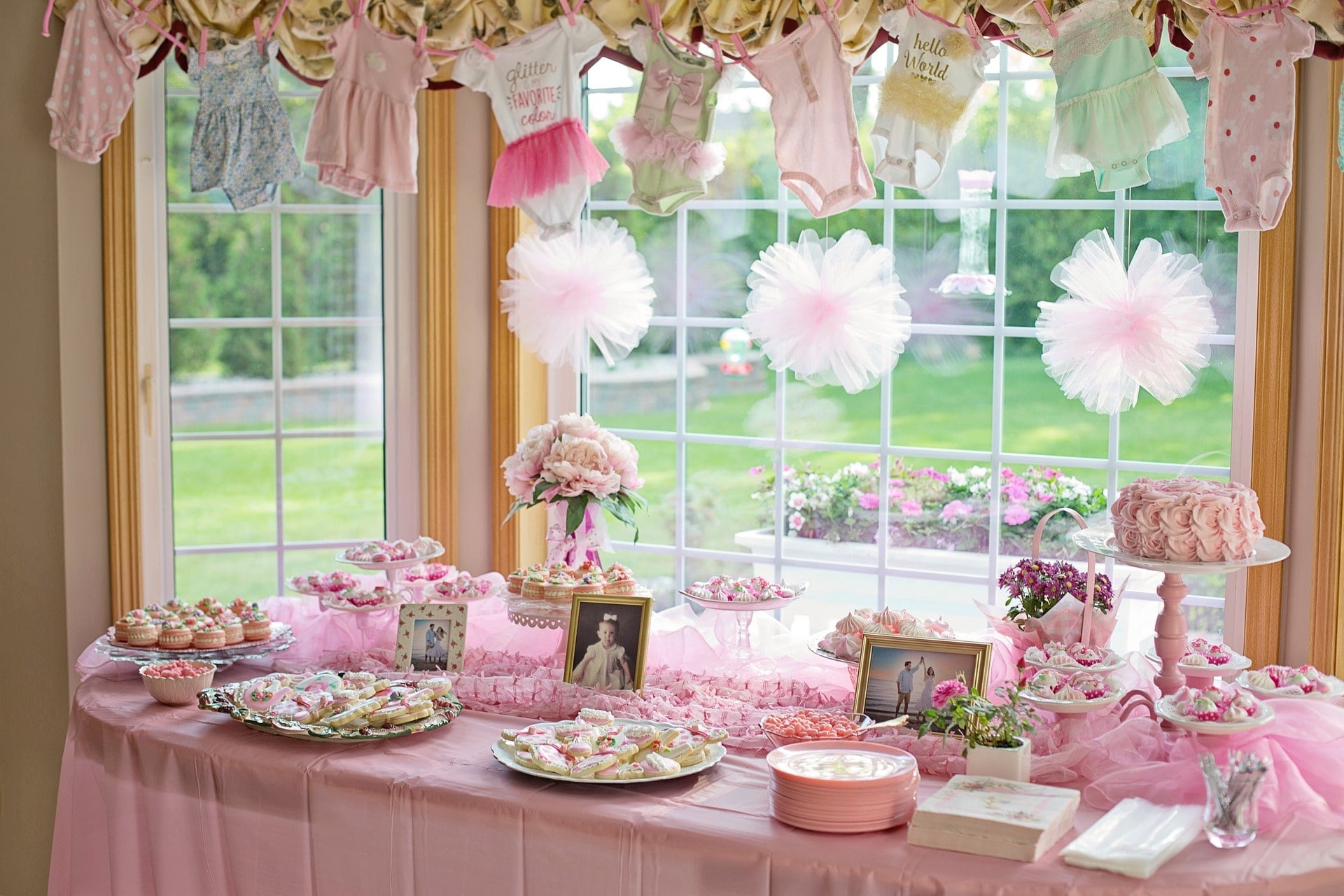 Let's set the scene…
You're a soon-to-be parent, excited to welcome a baby into your life. You know you want a baby shower, but you just can't settle on when. Important party members are unable to attend on certain dates and the due date is creeping closer. You need a reliable venue service you can trust.
That's where we come in!
County Marquees East Anglia is a family-owned business with over 60 years of combined experience. We know a thing or two about how to celebrate in a baby shower marquee – and what it's like to balance family life.
We know it doesn't always go to plan, which is why our marquee hire Essex and Suffolk services are flexible.
You decide on the location – A public space, a stretch of land, or even your own garden. The flexible nature of our Suffolk and Essex marquees means that you can set the scene, and the theme, to make the event your very own. To learn more about which marquee is the right fit for you, see our blog about choosing a marquee. You can browse our range of marquees or get in touch with our team if you are looking to hire a baby shower marquee.
So you've got your date, now it's time to choose a theme.
Themes are a great way to step up the event game! And when it comes to baby showers, you can have some real fun with them. Here is a list of a few fun themes we've put together just for you!
The Royal Treatment
Most new arrivals are certainly treated like royalty. You feed them, dress them and wait on them hand and foot. Not to mention you'll spend a pretty penny keeping them happy.
So, why not have a little coronation in their honour?
If you're looking for a marquee fit for royalty, there's no better place to go than the finest marquee company Essex and Suffolk has to offer. And if it's the luxury marquees Essex offers you're after, we'd recommend our transparent marquee, guaranteed to leave your guests in awe.
Wild Wild West
This theme is by far the most fun on our list! And it's surprisingly easy to achieve. A few wanted posters, sheriff badges, and simply swapping a drinks table for "ye olde waterin' 'ole", bring the theme together really nicely. When you hire a baby shower marquee this is what we can provide. Our Tipi will really finish off the look!
This is also an incredible idea if you have children attending the event – they love a bit of fancy dress!
Tea with a twist
However, if you're looking for something a little more mature, and hosting a strict adults-only baby shower, why not opt for a regency-themed afternoon tea event?
This theme is a great way to spend some time in the childless adult world and celebrate in style. Elaborate florals, decadent cakes, and canapes, what's not to love? If this is a theme you're interested in, take a look at one of our most elegant marquees available for hire – the sail cloth marquee.
So you've now settled on a theme, it's time to consider some entertainment.
There are so many ideas when it comes to entertainment. From bingo, to match the baby, there is a whole host of party, and baby-related, games that can be tailored to your theme. For a list of some popular and unique themes, head to the parents.com website.
Hire a baby shower marquee Suffolk, Norfolk, Essex
Baby showers can be a really enjoyable experience for everyone involved, and they are a wonderfully unique event. This means that every idea and activity is new and exciting. There are countless reasons to hire a marquee Suffolk, Norfolk and Essex to provide as your events venue.
If you're still in doubt when it comes to the finest baby shower marquee hire Essex offers, take a look at our 5-star Google rating, or read some testimonials. And if you have any questions or queries, feel free to get in touch with our team.