If you are thinking about hiring a tipi wedding marquee Essex based County Marquees East Anglia are here to tell you why this is a great choice!!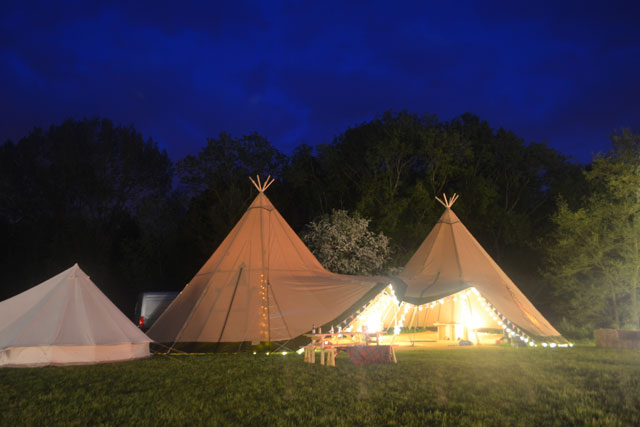 Firstly, let's talk about the obvious…COVID-19. This horrible virus has pretty much put paid to weddings of more than 15 people* for the Winter of 2020/2021 (correct at time of writing, more information on current government guidelines can be found here). There are still some couples that will brave it out, and we emphasise with those that are going ahead with a massively scaled-down wedding this Winter. But for the majority of couples looking to get married, it is advisable to look ahead to next Winter or beyond for their dream wedding. And while we love nothing more than to wax lyrical about the best marquees Essex has, this month we would like to tell you all about our beautiful and elegant tipis and how a cosy tipi Winter wedding could be the perfect choice for you, especially a tipi wedding marquee Essex!!
Picture the scene. This is the biggest day of your life so far, you have just married your dream partner surrounded by your nearest and dearest. As you head to the wedding reception after the ceremony you see your reception venue for the first time. A magical looking tipi, surrounded by fairy lights and with a welcoming glow coming from the interior. You may even be lucky enough to have a light dusting of snow around the tipi to complete the scene! You now know you made an excellent choice by having a cosy tipi wedding marquee Essex!
Marquee hire Essex is great, but a tipi truly offers a unique experience neither you nor your guests will ever forget! Both spacious and atmospheric, whilst remaining easy to heat, a tipi is a hugely popular marquee alternative for a Winter wedding. One of the main advantages of hiring a tipi is the flexibility of space offered. Tipis can be linked together in an unlimited number to create the exact size space you require, whilst still retaining the feel of an intimate space. This means you are not limited to the number of guests, space needed for suppliers or dancefloor, or space needed for catering. And speaking of catering, by hiring a tipi you are not constrained to a venue's in-house catering team…you can book whichever caterer takes your fancy!
You also have a license to decorate the interior to your exact tastes, again something not always available when booking traditional venues. Log fire pits are the perfect accompaniment for a Winter tipi wedding marquee Essex, infusing the tipi space with a warm glow that will last all night. Another great benefit of hiring a tipi is you have much more choice in the actual site of your wedding. Providing the ground isn't too uneven a tipi can be constructed just about anywhere, whether in the grounds of a country house, your own garden, a popular beauty spot or somewhere a little more adventurous!!
Tipi wedding marquee Essex
We cannot express enough how beautiful a tipi looks in a Winter wedding setting, we guarantee by hiring a tipi for your Winter wedding you won't be left disappointed! So if you are thinking about hiring a tipi wedding marquee Essex based County Marquees East Anglia have the tipis and expertise to turn your dream wedding into a reality!
Contact the team today to hear more about marquee hire Essex and our amazing tipis!.