When it comes to hosting an event, choosing the right type of marquee is key to creating the perfect atmosphere for your guests. Whether you're planning a fairy-tale wedding, a fancy corporate event, or a festival to remember, selecting the right types of marquee can make or break the whole day!
That's why we're here to help. County Marquees East Anglia is the go-to source for all things marquee hire. Read on to find out which types of marquee would best suit your needs!
Transparent Marquees – A magical moment
Transparent marquees are a unique and modern way to create a magical space for your guests. With all Transparent walls and a see-through roof, these venues are made to impress.
Transparent marquees are an excellent choice if you're looking to host a daytime event. With so much natural light allowed to shine through, you can create a bright and airy atmosphere that's perfect for summer occasions. When it comes to marquee hire, Transparent marquees are a popular pick for those seeking a contemporary look.
For an evening event, these marquees will add something unique and memorable to your night. Whether summer or winter, creating a fairytale atmosphere is easy when you can stargaze right from the dance floor!
Perfect for Christmas parties, bespoke weddings, or extra special birthday parties, Transparent marquees create a stunning space that guests will never forget. Plus, you won't have to worry about any unexpected weather changes, as these marquees offer protection from the elements.
County Marquees East Anglia believes we are the only company to supply this type of all-clear marquee in the UK. For a truly magnificent event that you can't get anywhere else, contact our friendly team now or check out our Transparent marquees here!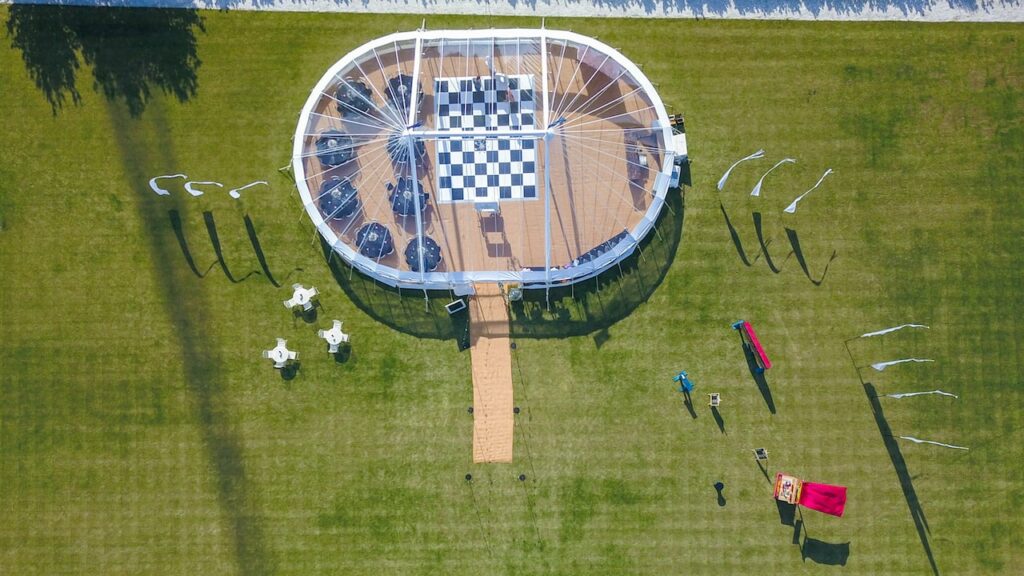 Traditional Marquees – A timeless classic
Traditional marquees are perhaps the most personable of all. This venue offers a large, blank canvas space that can be decorated however you wish.
These classic marquees are designed to be sturdy and robust, providing a reliable shelter for your guests in all weather. Rain or shine, your event will be unaffected with a traditional marquee. Available in a range of sizes, they're suitable for both intimate gatherings and grand affairs!
Weddings, family gatherings, and other special occasions are the perfect fit for Traditional marquees. With their classic look, they'll always stay in style and are sure to create a timeless and memorable event for your guests. This is what makes these venues one of County Marquees East Anglia's favourite types of marquee!
Sail Cloth Marquees – Style meets function
Sail cloth marquees are a stylish and contemporary alternative to traditional marquees.
They're perfect for outdoor events, and the light and airy atmosphere created by the Sail Cloth roof is ideal for sweltering hot summer days.
The natural light creates a bright and welcoming atmosphere that your guests will love. When it comes to marquee hire, Sail Cloth marquees are a popular choice for those seeking a chic and stylish look.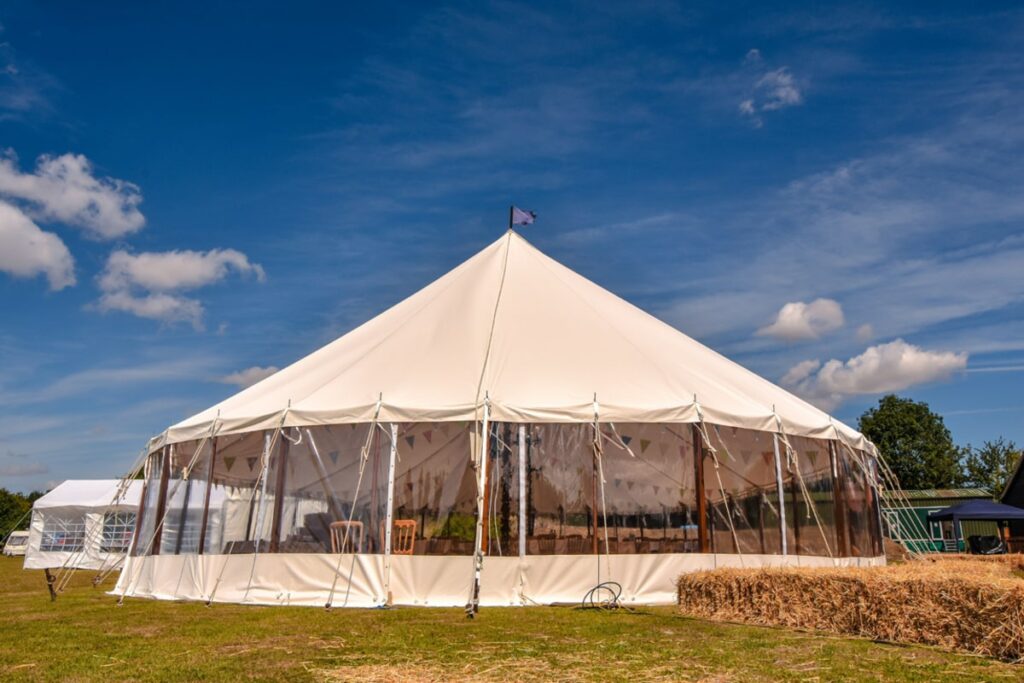 Clear Span Marquees – The versatile option
Clear Span marquees are another one of our favourite types of marquee to be used in all seasons. Their modern technology means they are another strong contender for all weather conditions.
With no poles or beams to obstruct the view, Clear Span marquees are perfect for exhibitions, conferences, and other events requiring a large open space while still looking classy and elegant.
Clear Span marquees are extra versatile due to their ability to be set up almost anywhere. If you've got your heart set on a destination, chances are, our Clear Span marquees will get the job done!
Tipis – A bohemian twist
Although these don't quite meet the criteria to be a marquee, our tipis are loved by many.
These are a fun outdoor event choice, particularly for those looking to add to their bohemian or rustic aesthetic. Tipis are an exclusive area for guests to enjoy a more intimate moment with loved ones and escape the crowds. Memorable and unusual, they also make for some adorable snaps (look here!)
Check out County Marquees East Anglia's types of marquee
Just as important as picking the right marquee for your event is choosing a company you can trust. At County Marquees East Anglia, we have years of experience in providing top-quality marquees for all sorts of events. Our team of passionate experts will work with you to understand your vision and help bring it to life. Whether you're looking for a simple and elegant marquee for your wedding or a more elaborate and ornate space, we have a variety of types of marquee options to suit your needs and budget.
Give County Marquees East Anglia a call now for more information on our marquee hire options. With all our types of marquee to choose from, your next event is set to be unforgettable!