What will the 2021 wedding trends be? Well, when it comes to marquee hire Essex marquee specialists County Marquees East Anglia have over 20 years of experience in marquee weddings. So we know a thing or two! As the marquee supplier for 100's of weddings over the years, we have seen many different wedding trends, from the traditional to the outright outrageous! We remember the "matchy-matchy" trend of the late '90s, the cupcake wedding tower trend of the early '00s (inspired by the popular show "Sex and the City"), and the increase of stylish grooms and groomsmen in the 2010s. Will 2021 wedding trends be as outrageous?
With 2021 set to be a huge year for weddings (with all of the postponed weddings of 2020 being rescheduled), there is already a lot of focus on what the 2021 wedding trends will be. It goes without saying that the events of 2020 will play a huge role in the wedding season of 2021. After the "annus horribilis" of 2020, with many going months without even being able to see their loved ones, 2021 is set to be a year of celebration and a time for reconnecting!!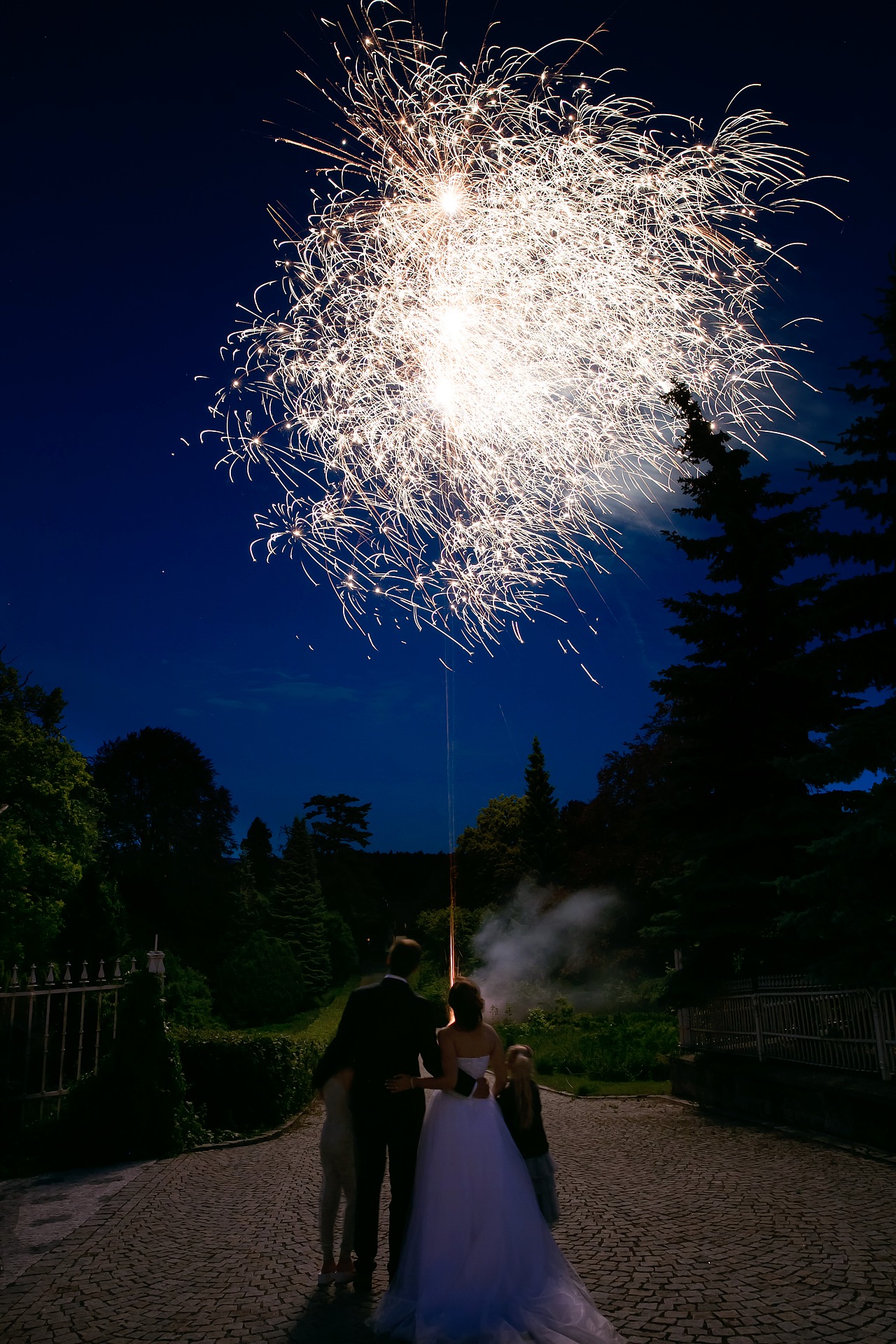 So, to 2021 wedding trends. Firstly, we expect there to be two distinct types of weddings for 2021. There will be weddings that will concentrate on those closest to the bride and groom, after such a devastating year of isolation and loneliness (therefore relatively small and intimate). And then there will be the weddings that will be huge affairs, with a ridiculously long guest list, whose aim will be to celebrate in a BIG way!!
Here are 3 2021 wedding trends that we fully expect to be embraced by brides this summer!
Extravagance!
It will be no surprise to learn that a lot of brides will want their 2021 wedding to be a huge celebration! Many have had to wait an extra year to finally get married, giving brides even more time and money to ensure their big day spares no expense. Think both a band AND a DJ, extra beautiful flower arrangements, more money behind the bar, extra guests and additional touches like photo booths, magicians and even firework displays. After talking with the brides who have booked one of our marquees for their big day we are sure everyone who attends can expect to have an absolute blast!
Focus on inclusivity
After the events of the last 12 months, many 2021 weddings will be all about reconnecting with family and loved ones. With a focus on thankfulness, you can expect brides to go the extra mile in wishing to show their gratitude on finally being able to celebrate with their nearest and dearest. This will come in the form of more emotional speeches, personalised touches on table settings and gifts for guests that have additional meaning. We can expect softer lighting and more traditional furnishings to create a more intimate setting.
Home based receptions
With 2021 set to be such a huge and busy year for weddings, some brides have missed out on rebooking their postponed 2020 venue for their reception. Which has meant many have had to rethink the location of their evening reception. We have seen a massive increase in bookings for a marquee on private land, whether it is the bride and groom's own garden, or the garden of their parents. This has tied nicely in with reconnecting with loved ones, as the celebration can now be held in a familiar setting, with the added bonus of having fewer restrictions on how to decorate the land. Fortunately, when it comes to wedding marquee hire, Essex based County Marquees East Anglia have several different options to suit, whatever the size of the available land. This has helped a lot of brides decide to hold the biggest celebration of their lives in a setting they know and love.
2021 Wedding Trends
We are sure that these 3 2021 wedding trends will feature prominently this summer, but as with every year it isn't always easy to predict…we cannot wait until next year to see if we are proved right or whether there will be another unforeseen trend that takes the year by storm! Get in touch with our friendly team today to discover how the experts in wedding marquee hire Essex based County Marquees East Anglia, can help turn your dream wedding into reality!