If you are looking for reasons to hire a marquee Essex based County Marquees East Anglia say look no further. As the best marquee hire Essex has, we have some fantastic reasons to hire a marquee for your event!
With all that has happened this year, next year looks to be the year of celebration, as (hopefully) we see an end to the dreaded COVID-19 (and all of the restrictions that have come with it). To make up for the year that was lost I think we will see many celebrations, all of which would be even more special if held in a marquee! Why? Well, we'll tell you!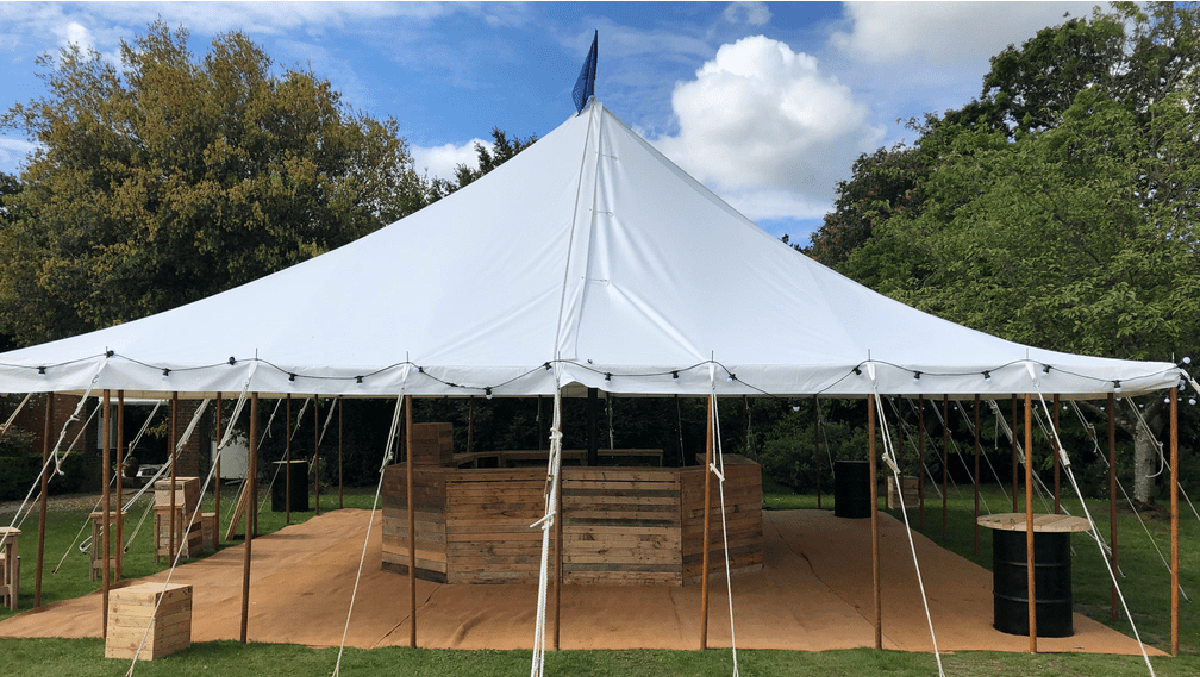 Whether it is for a wedding, birthday party, or other celebration, by hiring a marquee you can guarantee you won't be disappointed. When you think of the words "marquee hire Essex", "marquee hire Suffolk", or "marquee hire Norfolk", what do you think of? An elegant marquee set in beautiful settings? An invitation to a glamorous event? Your mind automatically conjures up images of fun and excitement, as it will for your guests, should you choose a marquee for your event!
Marquees offer so much more than a traditional venue for an event. Here are a few of the reasons why when it comes to marquees Essex, we believe hiring a marquee would be a decision you will never regret.
Have your event wherever you want!
If you decide on marquee hire Essex for your event, you really can let your imagination go wild in terms of a location! As marquees Essex are so simple to erect and only need a flat surface to be built on you can be creative in your choice of location. We have erected marquees in people's gardens, stately homes, fields, private grounds, by the beach, playing fields, and in woodland! So long as you have permission from the landowner and the relevant permit from the council, the world is your oyster, so think big!
Blank canvass
When you hire a marquee Essex based County Marquees East Anglia would like to remind you that you are hiring a blank canvass! You are free to decorate the interior of the marquee to perfectly match your event themes. As long as you don't make any permanent changes to the marquee, you have a creative licence to do as you will!
As much space as you require
As you may already know, marquees Essex comes in a range of sizes (as well as types). This means whatever the size of your guest list, you will be able to accommodate all! Do you need extra room for live entertainment? Check. Do you need additional space for the caterers? Check. In fact, there really is no limit to the amount of space you can have when hiring a marquee!
Freedom of choice
One drawback when booking a more traditional venue for an event is you may be constrained to using those venues' established suppliers. This could include entertainment, the catering team, or any other supplier. Not so with marquees Essex! By hiring a marquee you free yourself to choose whichever supplier you want!
No set finish times
As with suppliers, some traditional venues may have a set time by which your event must finish. With marquees Essex, you can take the power into your hands. As long as you notify the local authorities and obtain an event notice from the council you can keep the party going into the small hours of the night!
Hire a marquee Essex
We hope that after reading this, you will definitely consider hiring a marquee for your next event. For marquee hire Essex, Suffolk, Norfolk & Cambridgeshire please contact the experts in marquee hire Essex based County Marquees East Anglia. The team are waiting to hear from you! Alternatively, please feel free to visit our Facebook page for up to date news, reviews and photos from recent jobs.