How the best marquees Colchester can offer can excel your springtime bash!
Spring is finally here, and with it comes the much-awaited party season!
After a long and harsh winter, it's exhilarating to finally see the days getting brighter and longer. The good weather is the perfect excuse for a birthday party, an office gathering, or a springtime get-together!
While any reason is a good reason for a party, the challenge lies in finding the right venue. This year, forget about booking overpriced halls months in advance – the perfect setting for your next celebration could be your own garden!
With the help of marquee hire, you can unlock many practical benefits, endless possibilities, and awesome party fun.
Here are 5 reasons County Marquees East Anglia – with the best types of marquees Colchester has to offer – is the ideal option for your next spring garden party!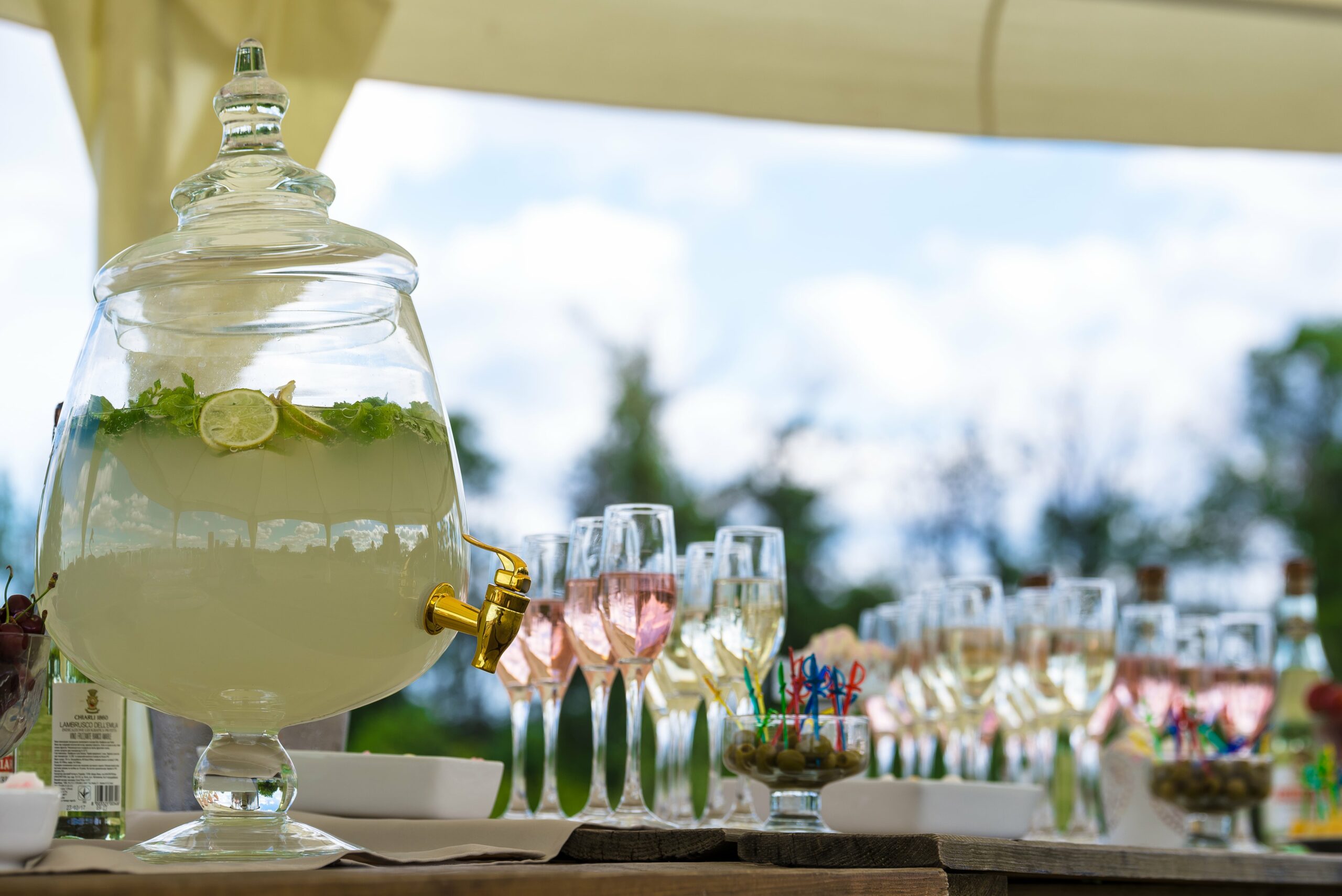 More room to celebrate
When it comes to parties, it's essential to have enough room for your guests to let loose and enjoy themselves. With marquee hire in your own garden, you don't have to worry about damaging property at a venue that isn't yours or risk damage to your delicate garden plants.
Marquees can be used in two ways. Either expand your indoor area into the outdoor space, making a bigger space for guests to mingle, or they can create a covered, designated area to party in your garden.
No matter the size of your house or garden area, County Marquees East Anglia has the right types of marquee size hire for you. Adaptable for parties of all sizes, check out our range of marquees here!
Show off your garden – or hide it!
If you're a proud plant parent, a garden party is a perfect excuse to show off what you're proud of. With the help of County Marquees East Anglia – supplier of the best types of marquees Colchester has to offer – you can offer your guests stunning views of your garden while protecting it from the clumsy feet of tipsy guests via our Clear Span marquee!
These marquees are designed to provide a luxurious indoor space that is both stylish and functional, with transparent walls that allow you to enjoy the natural surroundings and beautiful garden sights. Modern technology means this marquee has no guy ropes or poles, providing a more spacious area to decorate and enjoy!
For those less confident in their gardening skills, we also offer marquees that make the most of your outdoor space while concealing any imperfections – hello Traditional marquee hire!
This marquee hire option is all about the inside. If your garden surroundings aren't ones you want to showcase, Traditional marquees are for you. This marquee rocks enclosed walls, meaning you can distract from weedy patches or overgrown flower beds with a spacious, airy, and elegant indoor space. Even cover up any unsightly grass issues with our marquee hire flooring!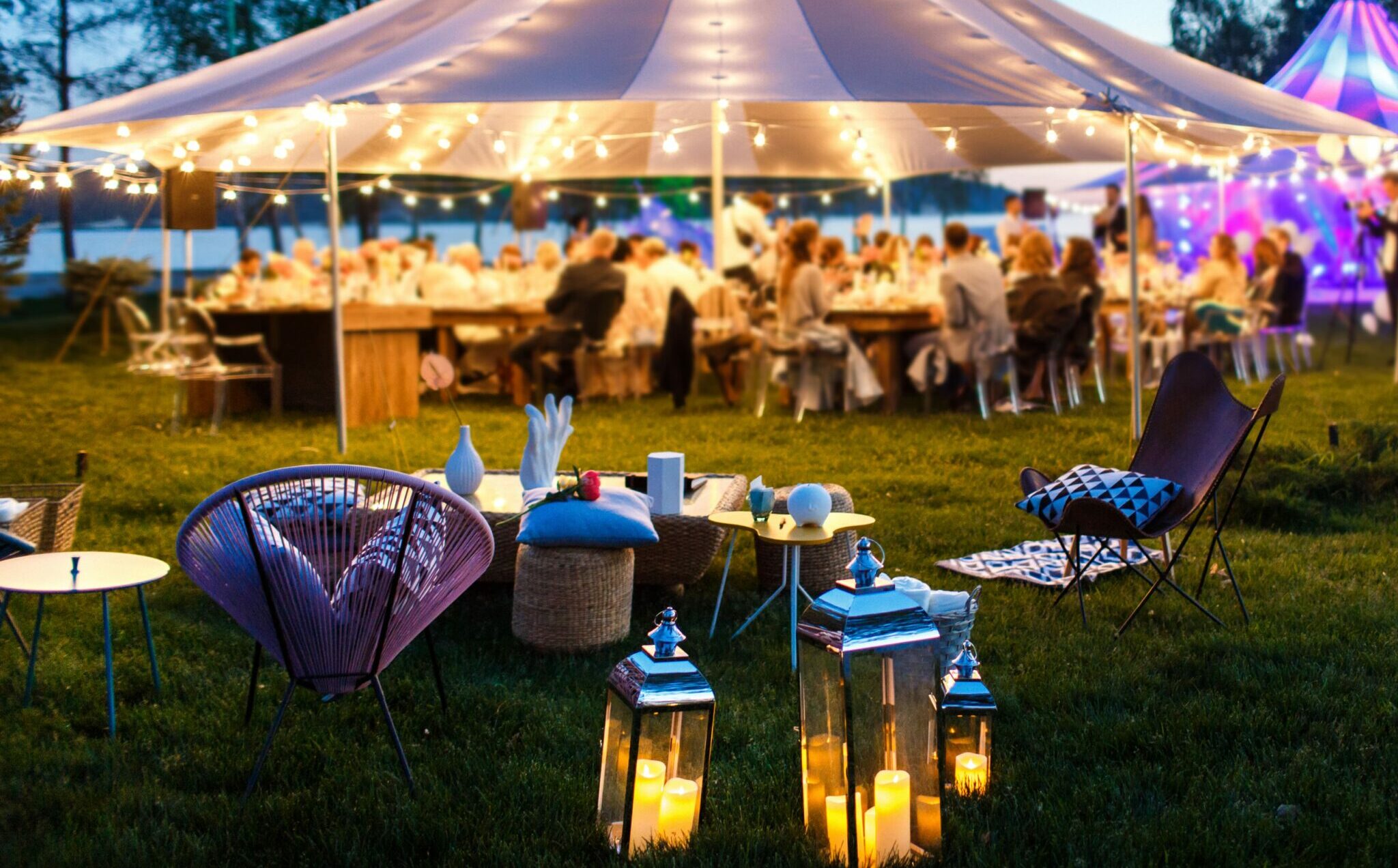 Rain or shine – the party goes on!
One of the most common concerns when it comes to garden parties is the unpredictable British weather – especially with all the unpredictable weather we've been having over the past few years! With heavy rain and scorching sun possible, it can be difficult to plan around the unknown skies. However, marquee hire can alleviate these worries.
All our types of marquees Colchester are the best around for good reason – all are entirely waterproof and can withstand harsh weather conditions. This means, even if the weather drastically changes, the party goes on!
If the weather forecast is looking a bit 'all over the place' we recommend opting for one of our Sail Cloth marquees.
If the day turns into sweltering heat, this marquee's sides can be rolled up to let a cool breeze in, while providing a sheltered area away from the sun to prevent sunburn and heat stroke.
If strong winds and wet weather kick in, this marquee can be closed up and heaters can be hired to trap in all that warm, toasty heat. Guests can enjoy a cosy space with old friends while watching the outside weather.
Fully adjustable to deal with any type of weather, our Sail Cloth marquee hire is a great choice for those springtime parties.
For the best marquees Colchester can offer, contact County Marquees East Anglia!
All our types of marquee hire are the perfect solution for any outdoor event. Whether you're looking for a springtime garden party or something bigger such as a wedding, County Marquees East Anglia has an option for all.
Offering the best marquees Colchester can offer, why not get in touch today to see how we can help you?