Marquees Essex
Choosing a venue for your event or wedding reception can be a complicated, overwhelming task. There are so many factors to think about such as budget, space, venue rules and select suppliers. By choosing to book a marquee, this provides complete flexibility so all decisions made can be your own. Now you've decided to hire a marquee, let us explain why we think County Marquees East Anglia is your best choice for you. Offering Marquee hire in Essex, Suffolk and Norfolk.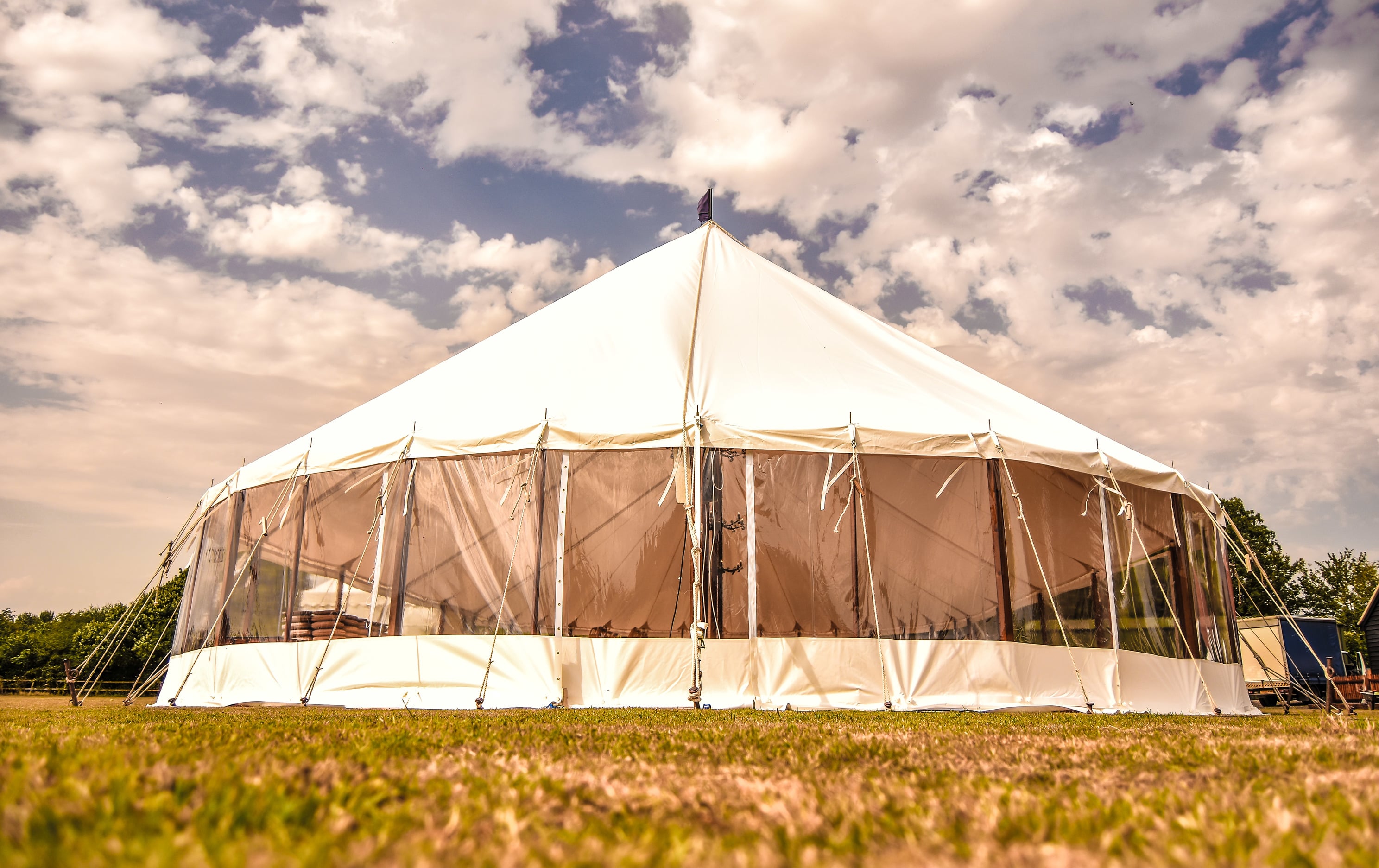 Competitive and clear prices
We own all of our Essex marquees and equipment so you won't be paying any additional fees for using subcontractors. Supplying various styles and sizes of marquees and tipis for you to choose from. Most importantly, always providing you with a full breakdown of itemised costings. Allowing you to see exactly what's included in our price. This provides a 'pick and mix' option so you can select what works best for you to suit your budget.
Our prices are always fair and competitive, please let us know if you feel otherwise. We often run promotions on our website. Currently offering a 20% discount on all marquees installed between October and March.
Friendly meetings
Providing our customers with the opportunity to meet us to discuss their requirements is most important to us. So we offer a free 'no obligation' site visit. If you'd like us to visit your chosen location, we would be happy to arrange this. We can check that it's safe and suitable to install a marquee and will be able to recommend the best services available to suit your theme and location. This will help with your planning and ensure your ideas come to life.
Our marquees are clean and good quality
Here at County Marquees East Anglia, we own all of our marquees, tipis and equipment. Priding ourselves on ensuring our marquees are the best quality. All Marquees are cleaned and maintained regularly. No one wants a tatted, dirty marquee for their special day! All our Marquees and Linings are flame retardant to BS7837/BS5867/BS5438 British Safety Specifications. All relevant certification can be provided on request to Fire and Safety Officers.
Our customers love us!
Most of our bookings come from personal recommendations which makes us very happy! Over the years we've received some fantastic testimonials. Some of our tents have even made it onto the big screen! We supplied a clear span party tent for Sam Fairs of The Only Way is Essex. A double tipi for Made in Chelsea & Kodaline and one of our traditional wooden pole marquees starred in Danny's Boyle's blockbuster, 'Yesterday'.
Equipment and finishing touches
County Marquees East Anglia don't only supply marquees, we also supply equipment and finishing touches such as:
– Annexe bar tent
– Bar fronts
– Linings
– Carpets and matting
– Wood sub-floor
– Dance floor
– Lighting & Festoon Lighting
– Bunting
– Heating
– Furniture
– Luxury Premier Mobile Toilet Units
– Generators
Check out our finishings page for further information.
We've amassed a good list of trusted suppliers over the years. So, we can also help to recommend additional services including mobile bars, DJs, venue stylists and caters.
So whether you are looking for Essex marquees, Suffolk marquees, Norfolk marquees or Cambridgeshire marquees please get in touch with County Marquees East Anglia to discuss your marquee hire requirements.